International Women's Day Event
09/03/2022 @ 1:00 pm

-

3:00 pm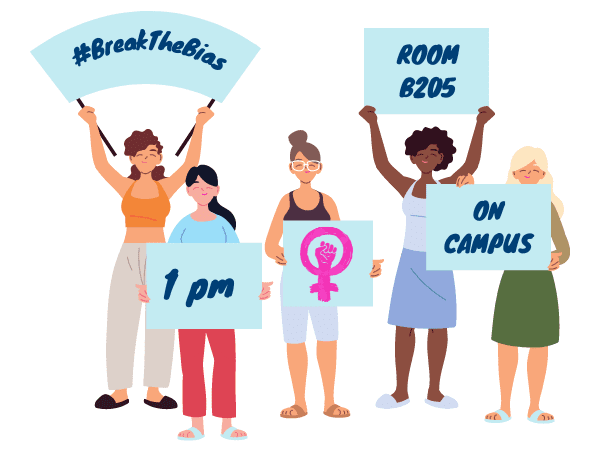 International Women's Day is coming up in March and at DGHE we have a special event planned to celebrate!
Do you ever wonder what women experience in their working environment or What we can do to #BreakTheBias?
We have invited brilliant women working in different industries to join us and talk about their experiences in their careers. How is it to work as
a Policewoman👮‍♀️, a Business Manager💼, a Graphic Designer✒️ or a Healthcare Assistant👩‍⚕️?
Meet our panel for the day! Every day women play so many different roles: students, parents, managers, assistants, partners, organisers, administrators and so many more! Let's meet the four women who will tell us more about their lives and their career journey as women in their industries.
And this is not only for women; it's for everyone interested in supporting equality and inclusion. Students, alumni, staff and friends everyone is welcomed!
Join us on the 9th of March from 1 – 3 pm on campus at B205 to listen, ask and talk to Professionals and Businesswomen.