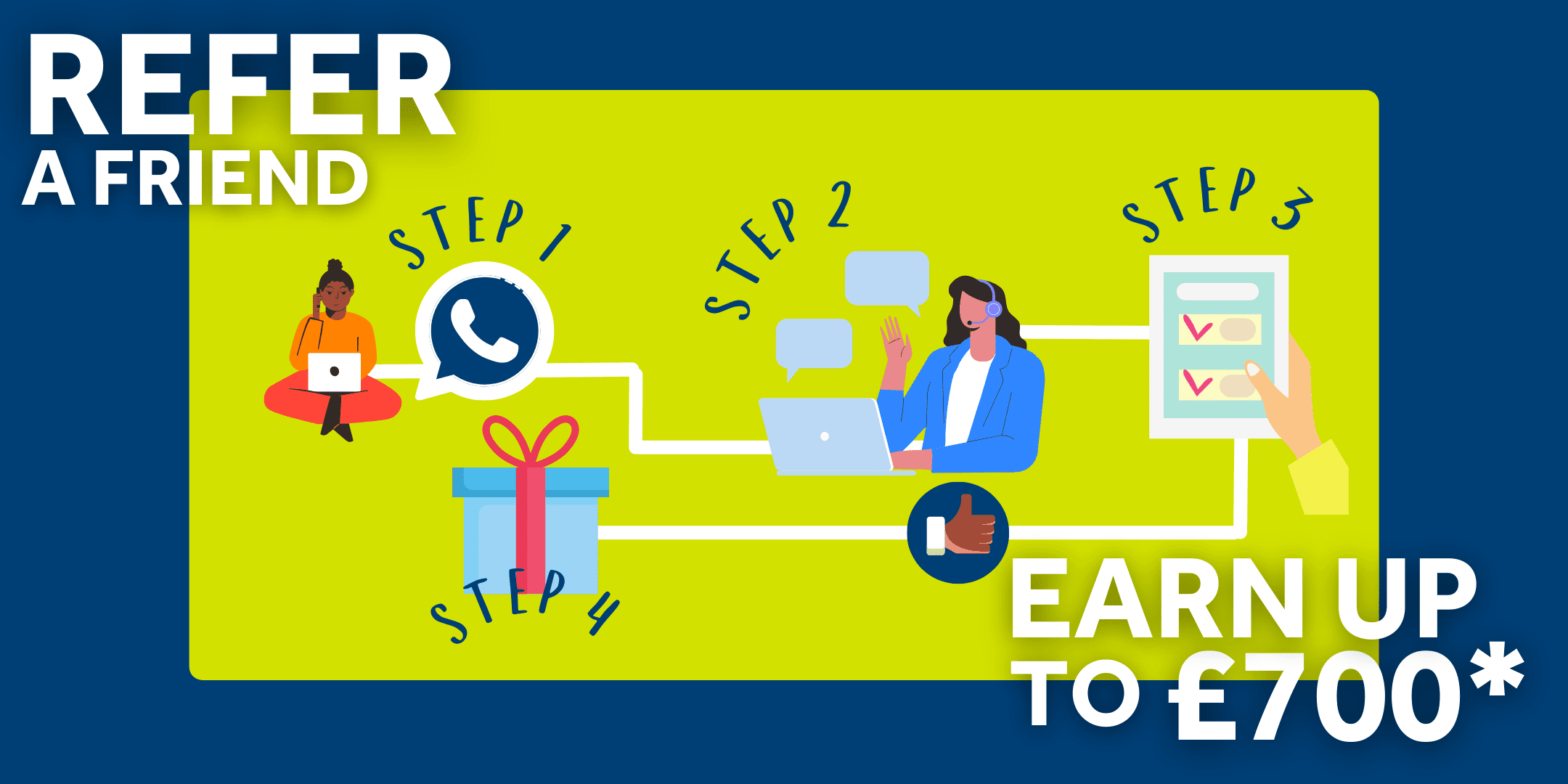 Refer a friend and earn up to £700!
Posted on 16/05/22
Referral rewards: earn up to £700 for every friend you refer who joins DGHE!
STEP 1 Complete a referral form with your friend's details. You can find the form here.
STEP 2 Our Admissions team will call your friend and help them step-by-step to apply for one of our courses.
STEP 3 Your friend applies for one of our courses, and they receive an unconditional offer to join DGHE.
STEP 4 Your friend enrols in one of our courses and starts their studies at DGHE. After the first tuition fee payment is made by the student or student finance, we will contact you regarding your reward.
This special offer is valid until the 7th of October 2022 and only applies to courses starting in October 2022. This offer does not apply to students who submit applications through recruitment agents. Payments will be made across the two terms of the first year. To be eligible for the referral reward, your friend should be a new student who has not applied to the college before the date of the referral being made by any other way, including an agent referral.
Please read the full terms and conditions.