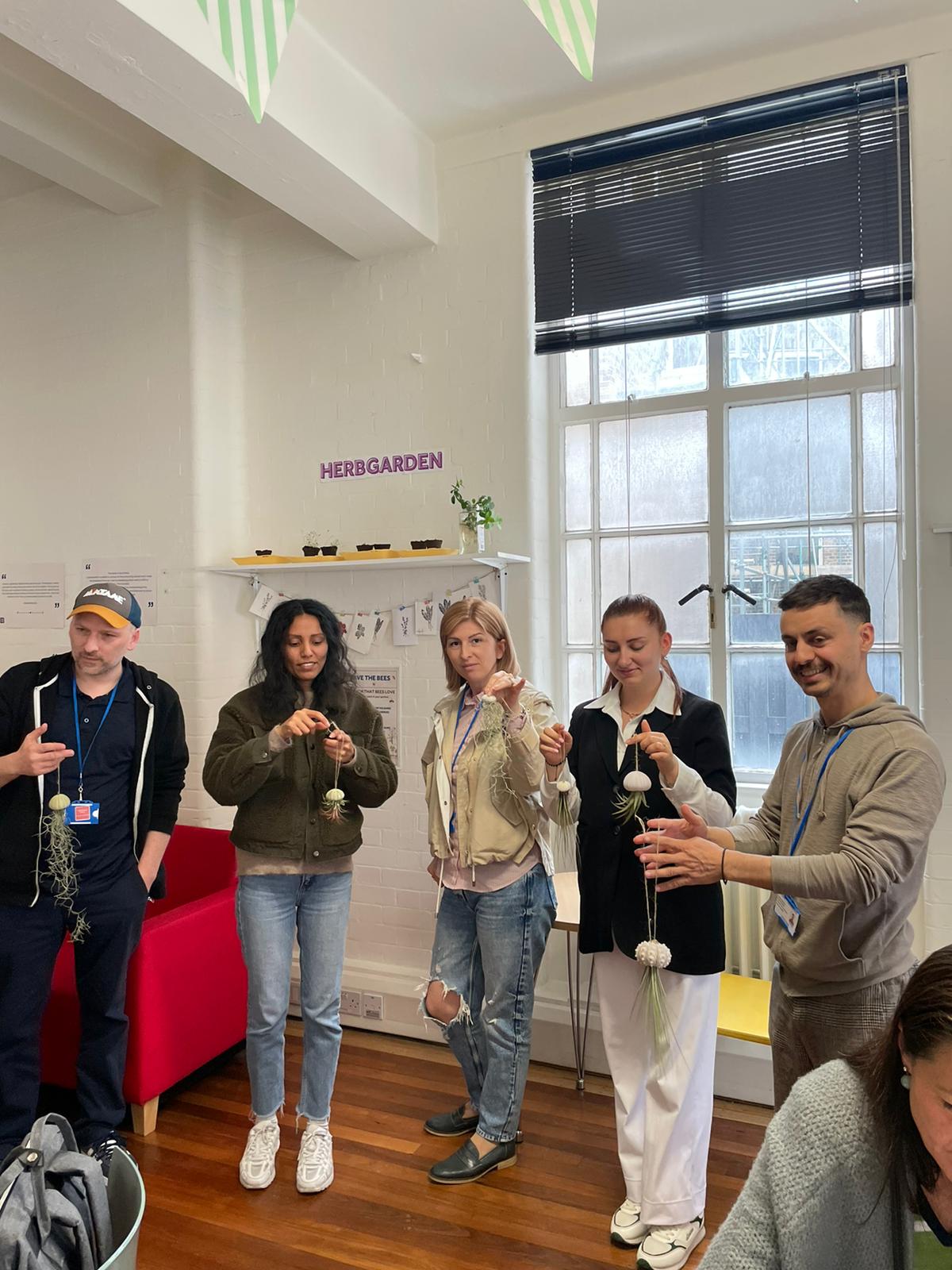 Tranquility and Creativity: DGHE's Events for Mental Health Awareness Month
Posted on 13/06/23
May marked a significant month at DGHE as we wholeheartedly embraced Mental Health Awareness Month. Throughout the month, our dedicated team organized engaging activities to nurture our mental well-being. From mindful moments to beautiful walks and creative workshops, the events left a lasting impact on participants. Join us as we recap these meaningful experiences emphasising how important it is to reflect, move our bodies and find creative outlets.
Mindfulness Session in the Library:
The month kicked off with a serene and peaceful mindfulness session held in the comforting embrace of our library on the 16th of May. Led by Fiona, the Head of Wellbeing and Student Experience, participants were guided through soothing meditations and introduced to various breathing techniques. The session provided a valuable opportunity to pause, centre ourselves, and connect with the present moment. It was a true delight for all those in attendance.
Walk Around Aldgate: Discovering History
On May 24th, Fiona took the lead again as our guide as we took a captivating walk around the Aldgate. Fiona shared facts about the area along the scenic route, including captivating stories about literary legend Charles Dickens and the infamous Jack the Ripper, who once roamed these streets. The walk not only provided an opportunity for exercise and fresh air but also encouraged a sense of connection to the locale's rich history.
Air Plant Octopus Workshop: Unleashing Creativity with Gardening:
Continuing our journey of exploration and creativity, the following day saw the much-loved Air Plant Octopus Workshop. Participants immersed themselves in crafting octopus plants using air plants and sea urchin shells. The students and staff eagerly dived into this hands-on experience, cultivating unique plants. The joy and satisfaction on everyone's faces as they left with their little octopus creation was truly heartwarming.
Mental Health Awareness Month at DGHE offered participants various experiences, from finding inner peace during the mindfulness session to discovering the rich history of Aldgate during the guided walk and embracing creativity with the Air Plant Octopus Workshop. Each event left a mark on the minds and hearts of those involved, fostering a stronger sense of community and prioritizing mental well-being. As we bid farewell to Mental Health Awareness Month, let us continue to prioritize our mental health and well-being daily.
---