Adobe After Effects: Beginners' 1-Day Short Course
Key Information
Campus: David Game College - London

Duration: 1 day (09:00 – 18:00)

Mode of Study: On-campus

Level of Study: Beginners

Next Start Date: 15th of August

Awarding Body: DGHE
Overview
Join us for this engaging 1-day introductory course where you will gain a solid foundation in Adobe After Effects.
Designed to provide a working understanding of the software, this course covers the basic requirements and functionality of this powerful motion graphics program. From setting up a project to working with shapes, type, photography and vector graphics, you'll learn all the basic tools and an understanding of the moving image workflow.
Through hands-on exercises, you'll be able to create short moving images from start to finish, equipping you with the necessary skills to explore motion for graphics and illustration. Whether you're a student wanting to get into motion design or looking to produce content for social media or YouTube channels, this course will empower you to unleash your creativity and set you to explore the world of Adobe After Effects.
All our on-campus short courses offer:
Access to our London campus facilities, including a fully equipped Mac room

Access to Adobe Creative Cloud and materials relevant to your discipline

Networking opportunities and the chance to share ideas with like-minded individuals and professionals

Real-time interaction with your tutor to ask questions and seek guidance

Feedback and critique on your work.
Modules
Who is this Course for
Outcomes & Further Study
Meet the Tutor
Available Dates & Pricing
How to Register
Contents
Understanding the After Effects environment and workspace
Setting up your project
working with the timeline
Working with shapes
Moving type
Working with external assets such as graphics and photos
Refining movement with easing
Using and customising Effects
No prior knowledge or experience of After Effects is required. You will be guided through each stage to understand the basics. However, you should have some basic Mac or PC skills.
This course is specifically designed for students, Social media content creators and individuals who are considering motion design careers and are seeking to enhance their digital skills in creating captivating and visually appealing content with an industry-standard tool. Whether you are new to Adobe After Effects or have some prior experience, this course is suitable for beginners who want to master the industry-standard software for producing motion design using graphics, type and illustrations.
Whether your goal is to create promotional, title design, content for videos or Illustrations in motion, this course will provide you with the knowledge and practical skills to go further in your content creation endeavours. Join us to unlock your creative potential and take your motion design abilities to the next level with Adobe After Effects.
Our classes are for adults (18+). However, group bookings can be made for those under 18 years old; please contact us at short.courses@dghe.ac.uk.
Outcomes
• Setting up a project and composition.
• Learn basic principles of working keyframes in the timeline.
• Learn how to move vector shapes using the transform panel.
• Learn how to apply movement to type.
• Learn the principles of movement.
• Learn to work with external assets.
• Apply Effects and customise them.
• Working with audio.
• Export web-ready .mp4 videos.
• Apply Effects and customise them.
The motion design sequences you design in this course may change ( graphics, type, photo-based) but will always focus on the same key principles enabling you to work with different types of motion design techniques.
Certificate of completion
We understand and appreciate the effort you've invested in your studies, and we want to ensure you have tangible proof of your accomplishments. You will receive a certificate of completion upon meeting the minimum attendance requirement of 80% of your course. Certificates of completion serve as valuable additions to your CV, showcasing your dedication and commitment.
Further Study Options
Take your skills to the next step by joining our flexible full-time course. With only 2 days per week of classes in just 2 years, you can complete a Level 5 qualification in Graphic Design.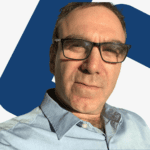 Gal Sapir
Gal is currently a Graphic Design Lecturer for our HND Art & Design and BA (Hons) Visual Communications (Top-up) courses.
Gal graduated from the London College of Printing in 2001 and has since worked in Graphics for many clients, from blue chips to start-ups. He is also an experienced educator specialising in the digital domain. With over 20 years of experience, he offers a wealth of knowledge to students across motion design, illustration, branding, web and digital communications.
Gal splits his time between sharing his knowledge and experience with graphic design students while working with clients across various industries.
| | | | |
| --- | --- | --- | --- |
| Available Dates | Duration | Location | Investment |
| Tuesday 15th of August 2023 | 1 day: 09:00 – 18:00 | DGHE, 32-35 Jewry Street – London, EC3N 2ET | £150 |
Discounts available
• 50% is available for all current students and alumni. Please email short.course@dghe.ac.uk if you believe you are eligible for this discount, and our team can advise you further.
• 15% is available for early bird registrations. Discount will be applied automatically if you register for a course at least 1 month before the start.
How to register
Registering for one of our short courses is easy and quick. Please complete the Registration form and select the date you wish to attend. Once you submit your registration, you will be emailed further information and instructions on making a payment and securing your place.