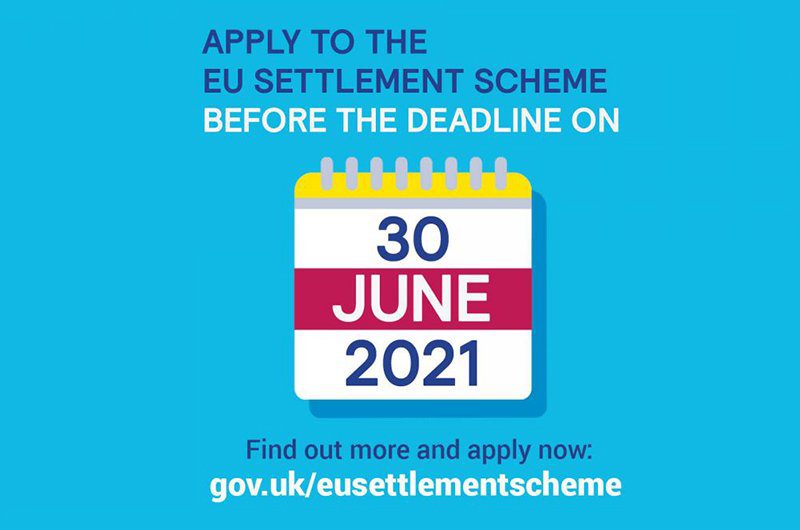 EU Settlement Scheme Deadline
Posted on 12/05/21
DGHE would like to remind its European students who are EU, EEA or Swiss nationals, that the deadline for applying to the EU Settlement Scheme is 30 June 2021. Protect your status!
If you haven't already done so, you should make your application as soon as possible.
This applies to any EU, EEA or Swiss nationals who have been living in the UK before 11 pm on 31 December 2020.
You do not need to apply if you are an Irish citizen or if you have indefinite leave to remain or enter, but you can if you want to.
The EU Settlement Scheme is a UK Government scheme that will grant a UK immigration status of either settled or pre-settled status. You will need to obtain this status in order to continue to live in the UK beyond 30 June 2021.
Even if you have a permanent residence card, you will still need to apply for the scheme to gain status under UK law. The scheme is free to apply.
Please click here for information about the EU Settlement Scheme including how to apply.