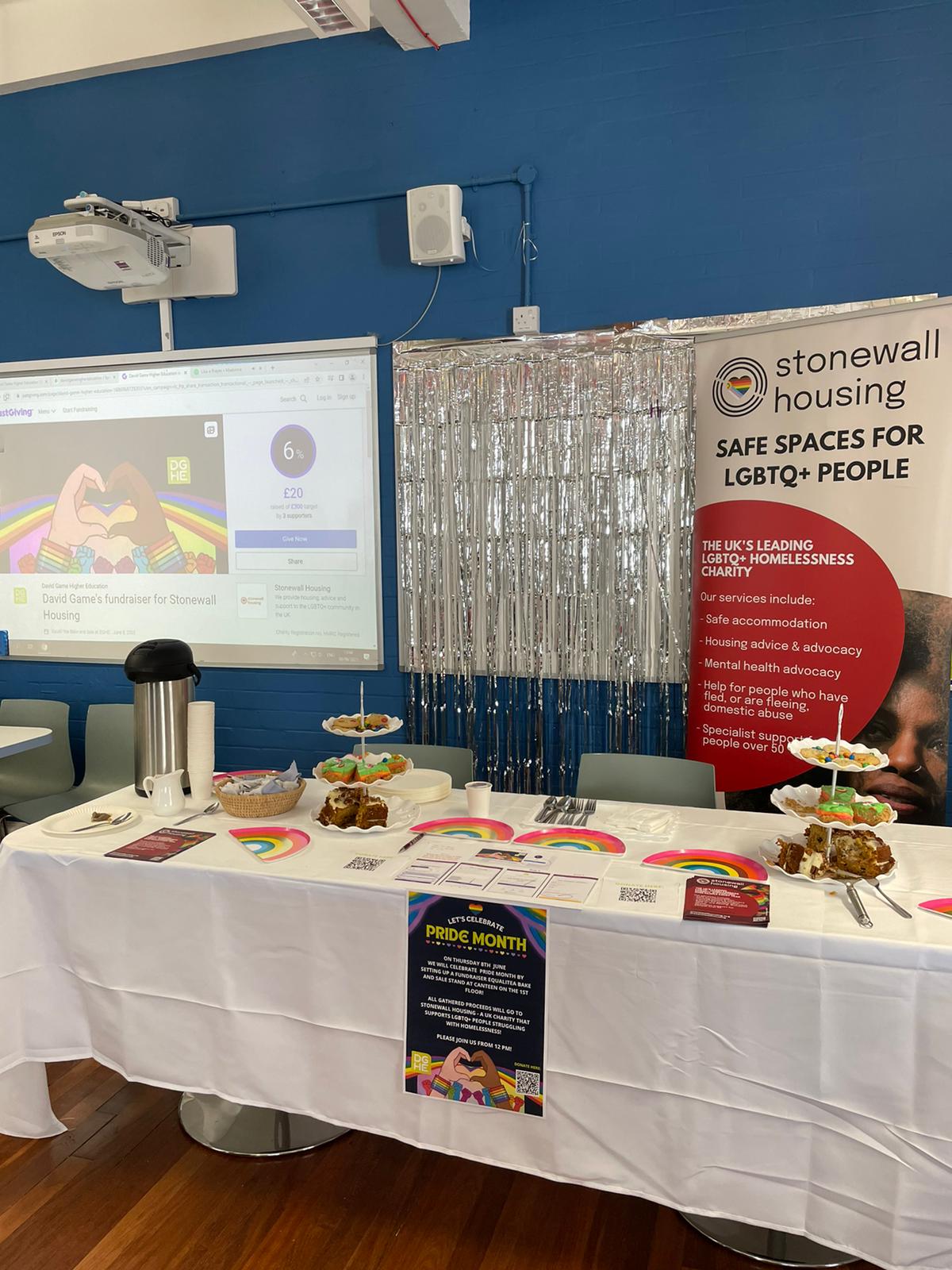 Pride Month: Raising Awareness and Funds for Stonewall Housing
Posted on 13/07/23
Pride Month, observed annually in June, reminds us of the ongoing challenges faced by the LGBTQ+ community in the quest for equality and acceptance. It prompts reflection on progress, the remaining work, and the celebration of diversity.
As a result of honouring Pride Month, we hosted the Equali-Tea bake and sale at DGHE on June 8th. The event aimed to raise awareness and funds for Stonewall Housing, an organization that supports individuals facing homelessness and unsafe environments. We demonstrated our commitment to building a more inclusive and equitable society.
The event featured a delightful array of baked goods, from cupcakes to cookies, enjoyed by enthusiastic staff members and students who actively supported our cause. Their participation highlighted our impact in assisting LGBTQ+ individuals in need.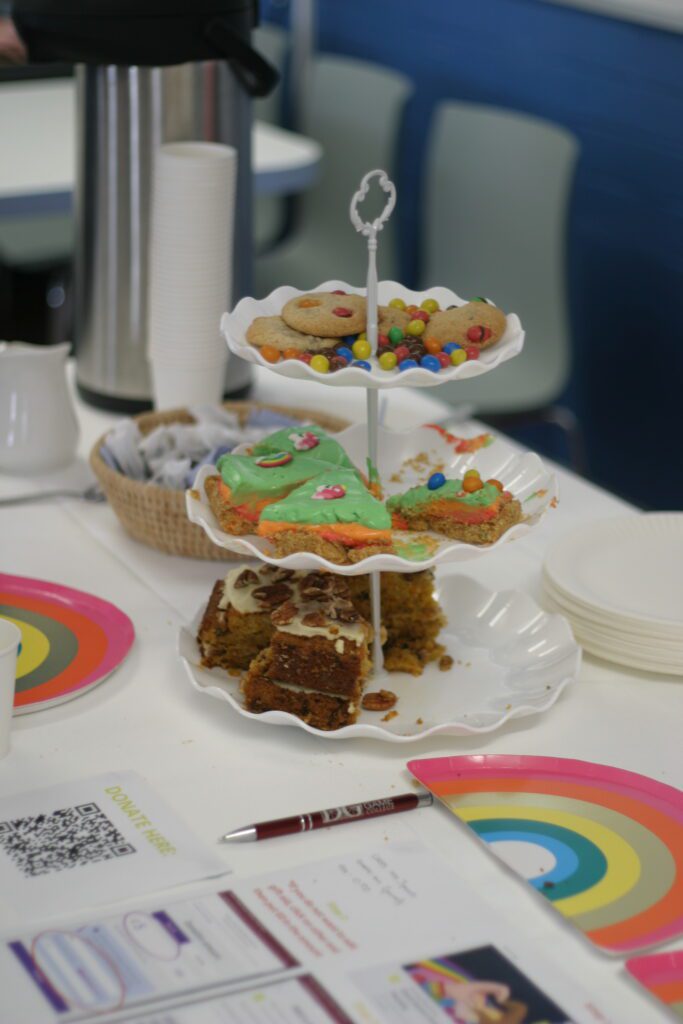 Furthermore, we were honoured by the presence of a Stonewall Housing representative, whose support added significant value to the event. Witnessing their dedication firsthand reminded us of the collective impact we can have in addressing LGBTQ+ homelessness.
As a result -thanks to our amazing community, we raised £110 for Stonewall Housing. These funds contribute to their vital work in helping LGBTQ+ individuals facing homelessness or unsafe environments.
We extend heartfelt gratitude to everyone who contributed their time, skills, and resources to make this event a success. Together, we have made a meaningful difference, showcasing the power of unity, compassion, and generosity.