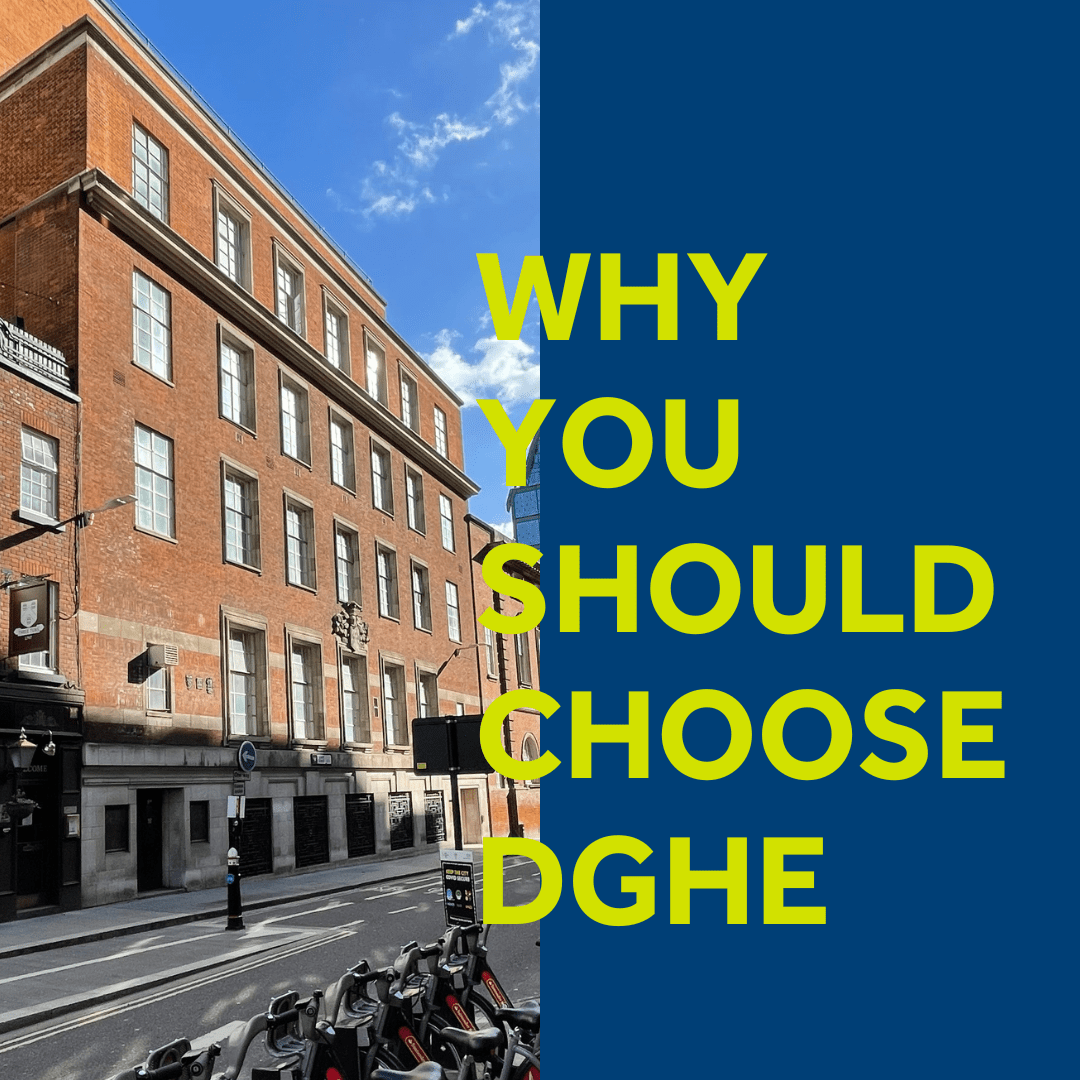 Why choose DGHE?
Posted on 13/09/22
This is not news to our own students, staff and partners, but David Game Higher Education (DGHE) is a pretty nice place to be! Why?
DGHE offers a small, welcoming, vibrant, inclusive and supportive learning environment right in the Centre of London.
DGHE courses are delivered only 2 days a week, or on evenings and weekends, to support a healthy study-life balance. This means you can work or balance family responsibilities as you earn your Higher National Diploma (HND) or Degree. Our students also get tailored careers and mental health support. HND, Top-Up, Foundation and Degree options let students break down the educational journey one step at a time. We give every student extra attention with small classes and 1-to-1 teaching.
Those who choose to study at DGHE will find a friendly and enriching atmosphere to do their best. This is a place where you won't just feel like a number. Our Higher Education experience supports students to reach their full potential and advance their careers. We deliver high-quality, empowering education. Our lecturers offer industry experience and exceptional teaching talent; students and staff come from diverse backgrounds.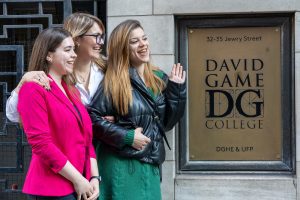 Our classic red brick building has been newly updated with all the technology students need, plus we have a gorgeous auditorium, convenient canteens to meet and eat, and about a thousand paintings all over the walls! Our well-facilitated campus is located in Aldgate, Central London, close to many transit hubs, including Tower Hill, Aldgate, Fenchurch and Liverpool Street Stations. We also provide online study tools to supplement the learning experience.
DGHE could be the perfect place for you to study business, art and design, health and social care or public services and criminology. This is especially true if you want to be in London but appreciate a more friendly and inclusive environment to ease your studies. Finally, DGHE is doing more all the time to make sure Higher Education is open to everyone, including introducing new scholarships for refugees, care leavers, veterans and those from low-income families or areas of high deprivation.