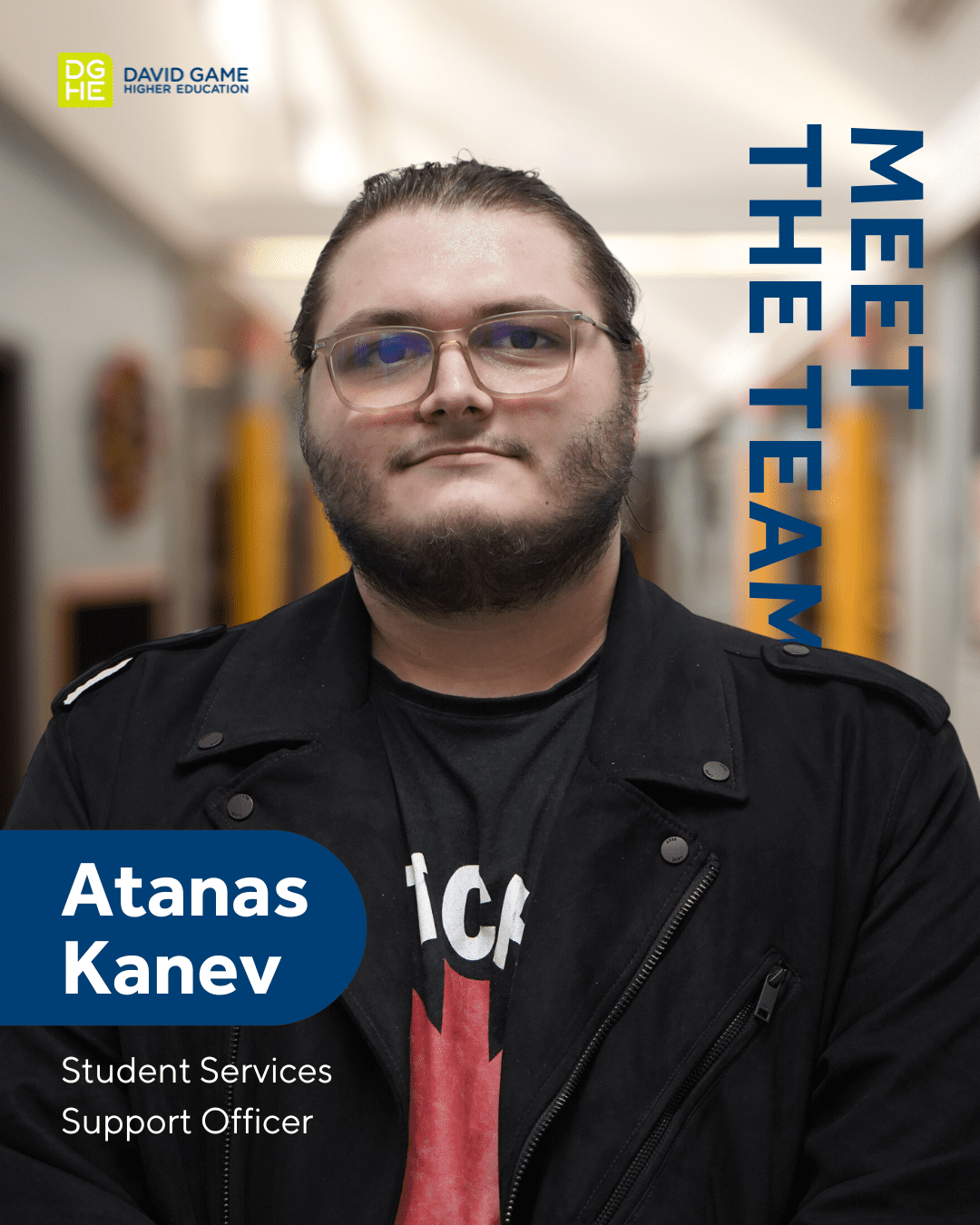 A Warm Welcome to Atanas Kanev
Posted on 15/11/23
We are delighted to introduce Atanas Kanev, the welcoming face dedicated to supporting DGHE students during the evenings from 5:30 to 9 pm, Monday through Thursday. As a former DGHE student, Atanas brings a wealth of skills and a deep understanding of the student experience to his role as a Student Services Support Officer.
Having experienced DGHE as a student, Atanas understands the intricacies of the student experience. This first hand knowledge allows him to connect with students and provide the support they need during their academic journey. Atanas possesses a deep appreciation for the challenges students face and dedicates himself to making their experience at DGHE as smooth as possible.
With a background in customer service and administration, Atanas brings a wealth of skills to his role. His proficiency in Microsoft Office applications – including Word, PowerPoint, and Excel – ensures that he can assist students with various tasks and challenges. He can also help navigate virtual learning and library resources. Moreover, Atanas is not just tech-savvy; he is confident in his broader digital and internet literacy, making him a valuable resource for students navigating the digital landscape of higher education.
In his leisure time, Atanas finds joy in reading, immersing himself in music, and embracing the challenge of solving combination puzzles, such as the 3x3x3 Rubik's Cube. These hobbies reflect his analytical and problem-solving mindset, qualities that undoubtedly enhance his effectiveness in providing support to DGHE students.
We are so happy to have Atanas Kanev on the DGHE team! Whether you need assistance with academic matters or just a friendly face to guide you, Atanas is here to support you on your DGHE journey.