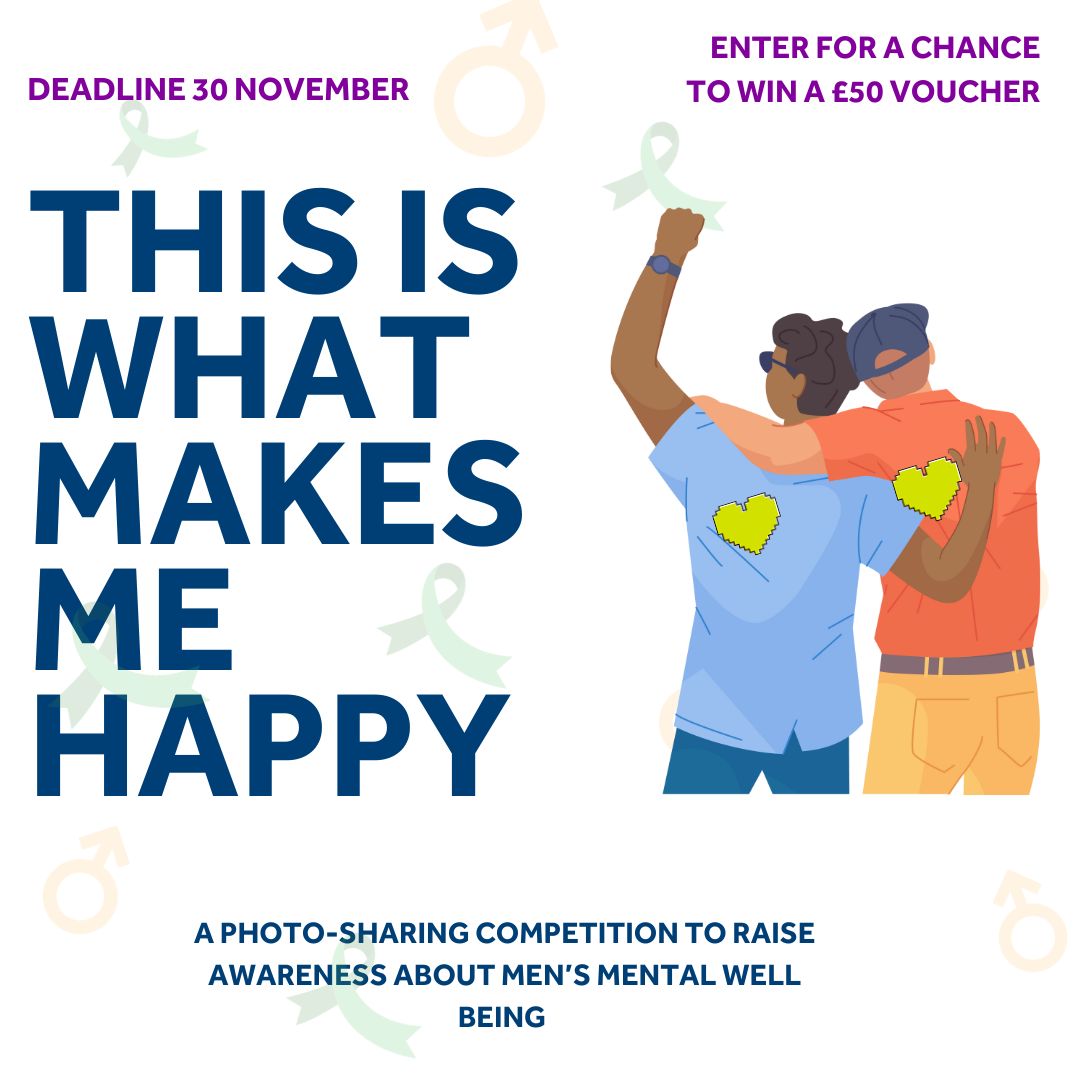 Photo Sharing Competition "This is what makes me happy"
Posted on 13/11/23
November marks Men's Health Awareness Month and International Men's Health Awareness Day falls on the 19th of November. In honour of this, we are excited to announce our Photography Competition, themed 'This is What Makes Me Happy.'
Please take 3 minutes to familiarise yourself with Competition Guidelines and Criteria.
We are calling all students at David Game Higher Education who identify as male to capture a moment that brings a warm feeling and share it with us along with a short description or caption. Whether it's a scenic landscape, a cherished memory, or a simple everyday pleasure, let your creativity shine through your lens!
The submission deadline is at the end of the month, 30th of November and we will select three outstanding entries to receive a £50 Amazon voucher each.
Competition Guidelines:
Eligibility: Open to all students who identify as male currently enrolled at DGHE.

Submission: Please submit your photograph via email to marketing@dghe.ac.uk with the subject line Photo Competition This is What Makes Me Happy"

Caption: Include a brief caption explaining why the moment captured in the photograph brings you happiness.

Deadline: Submissions must be received by 30th November.
After the submission deadline, we will host an award ceremony and a photo exhibition to showcase the submitted photographs. This event will be a wonderful opportunity to appreciate and celebrate everyone's contributions.
Let's come together to celebrate Men's Health Awareness Month spreading awareness and sharing moments that make us feel warm and joyous. We look forward to seeing the beautiful moments that bring you joy.
GOOD LUCK!
***Usage Consent:
By participating, you grant DGHE permission to use your submitted photo on the DGHE website or social media for promotional purposes.
****Third-Party Photo Credits:
If the photo is not taken by you, provide proper credits or the source of the image in your submission.
***Please be aware that this activity is open to students who identify as male.
If you have any questions please email us at marketing@dghe.ac.uk