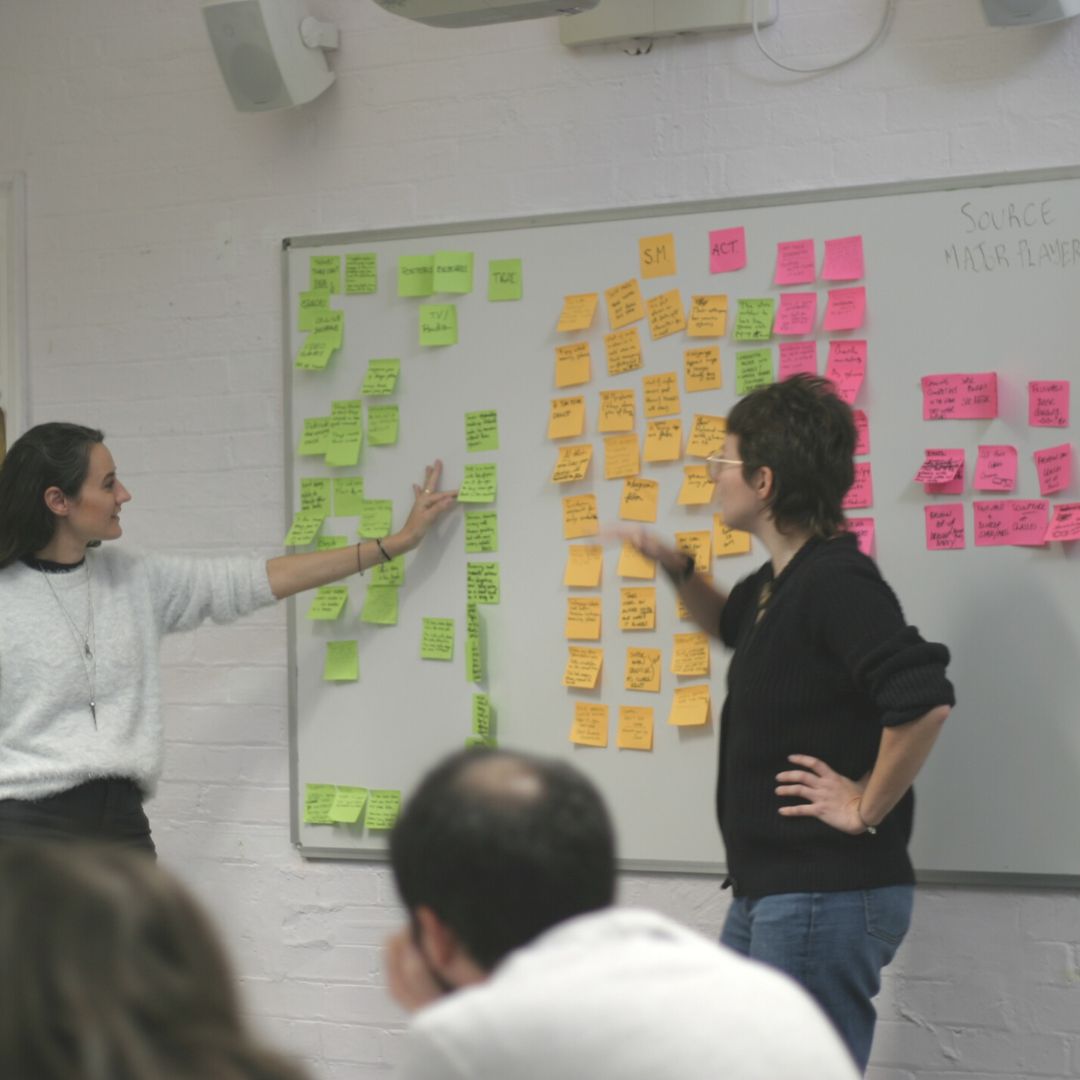 Creative Industry Workshop with Julia Reboucas and Louise Signard
Posted on 26/01/23
Recently, our Art and Design students were treated to a special workshop on creativity led by Julia Reboucas and Louise Signard from Publicis•Poke, an integrated creative agency. The two-hour workshop was a fantastic opportunity for our students to gain insights and inspiration from industry professionals.
Julia and Louise began the workshop by sharing their personal journeys and experiences working in the advertising industry. Being from Brazil, both share our student's challenges and advantages of having an international background. They showed examples of successful campaigns and the creative processes behind them, giving valuable insights to our students.
The workshop then moved on to an interactive exercise, where the students were asked to brainstorm and come up with creative ideas for a hypothetical advertising campaign. Julia and Louise provided guidance and feedback on the student's ideas, which helped to develop their creative thinking further.
The exercise was super engaging, and the feedback was great! They left feeling inspired and motivated to pursue their passions in the field of art and design.
We want to thank Julia and Louise for taking the time to visit DGHE and sharing their knowledge and expertise with our students. It was a precious experience, and we look forward to seeing the fruits of our students' inspiration in the future.
Take a look at some of the photos from the workshop. We hope it will give you a glimpse of the energy and enthusiasm in the room during the session.