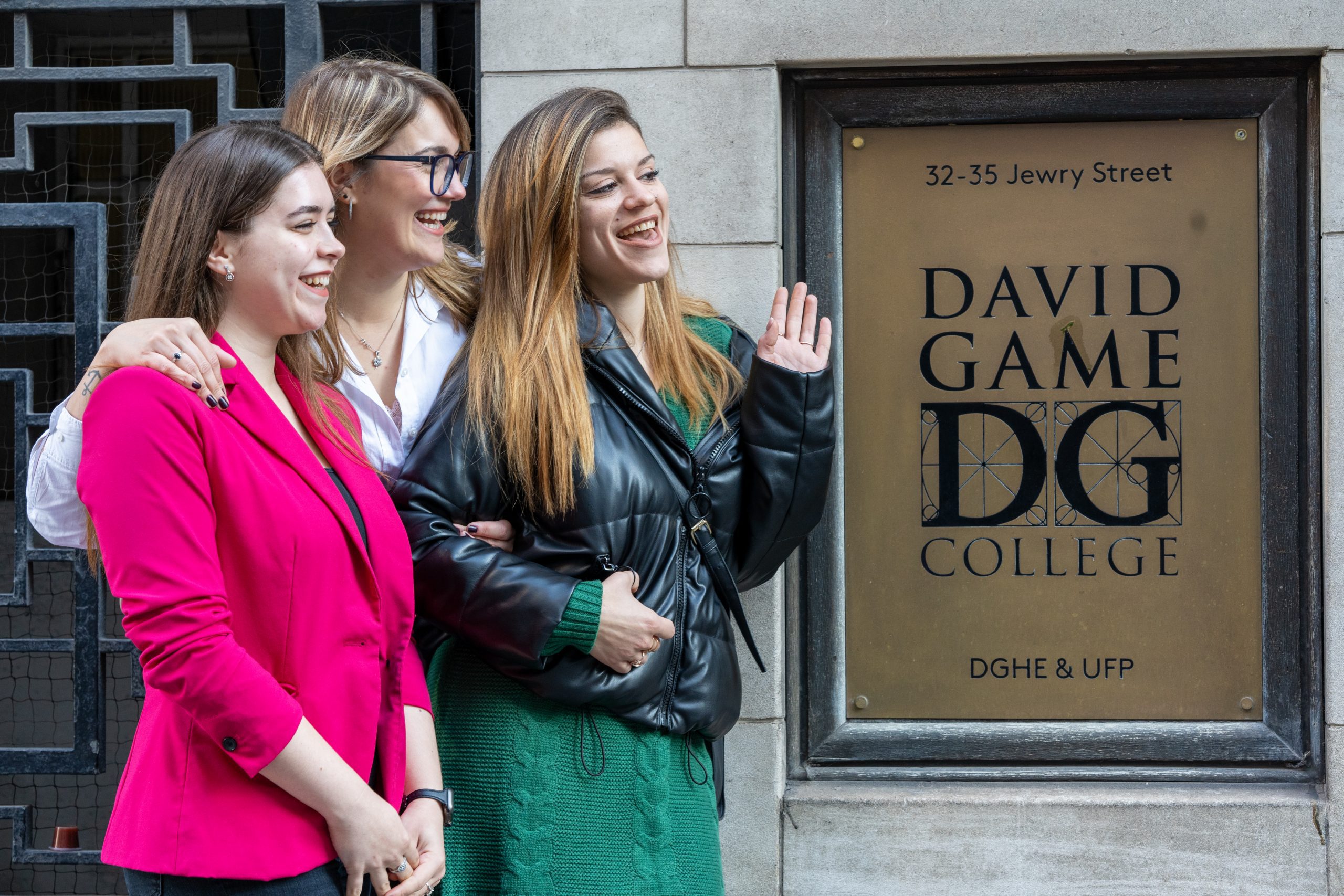 DGHE change in OfS registration category
Posted on 25/03/23
David Game Higher Education marks a significant milestone in our mission to become a first choice for students seeking a high-quality education. We have successfully applied to change our registration category with the OfS from 'Approved' to 'Approved (Fee Cap)'.
This achievement is a testament to our ongoing commitment to enhancing DGHE services, courses, and the overall student experience. This comes along with the approval of our Access and Participation Plan.
Over the past few years:
• DGHE has invested heavily in improving our library resources.
• We've invested in campus upgrades, including IT, hybrid lecture infrastructure and a canteen.
• We added more drop-in sessions for students for 1-2-1 sessions with their lecturers.
• We hired new staff members to enhance our Student Services.
• We've introduced initiatives like our Student Ambassadors Programme to give students more opportunities to get involved and gain valuable work experience.
• Our Advice and Wellbeing Service Department has developed to offer 1-2-1 advisory sessions, a 24/7 online anonymous community support platform to support students' mental health and wellbeing; the Health Advantage app provides access to life support, legal and medical information, as well as qualified and experienced counsellors (with a new member recently added to the team to support students).
With our registration now in the Fee Cap category, we are able to offer more opportunities than ever before.
What does this mean moving forward:
• From September 2023, we will increase our BTEC HND course fees from £6000 (which has not changed since 2013) to £8900. This additional income will enable us to invest further in improving the student experience and contribute significantly to our widening participation agenda. This fee change will only affect students who are starting their HND from September 2023 onwards (May 2023 intake will remain at the £6000 fee. In addition, all students who started the HND during the 2022/23 academic year will still only pay £6000 for their Year 2).
• Our new category will allow us to invest more in our service offerings. DGHE will have access to public grant funding, including funding to support teaching and capital funding for special projects, directly from the OfS. This includes access to funds periodically released by the OfS for Hardship Funding.
• Moreover, this will allow us to widen access to higher education for underrepresented groups. Our Access and Participation Plan includes a range of measures, including outreach activities to schools and colleges, financial support for students, and providing additional academic support for students. We aim to create a more diverse and inclusive higher education environment for everyone at DGHE.
Our new registration category is a testament to the hard work and dedication of DGHE staff and students, and we are confident that this will help us to continue growing and improving in the years to come.
Thank you all, and let us continue to work together towards our shared goals and aspirations.