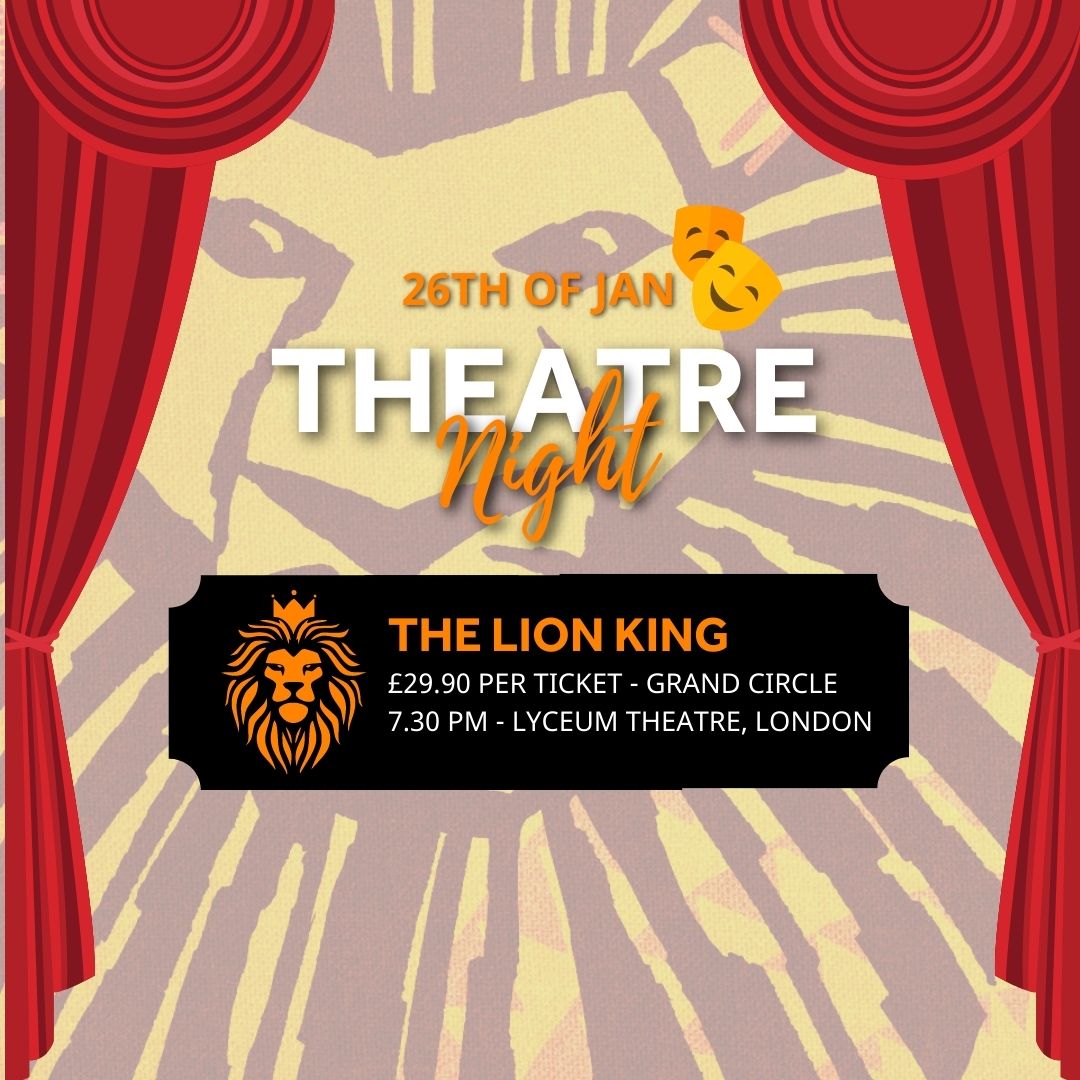 DGHE is going to the Theatre!
Posted on 11/01/23
DGHE is going to the Theatre!
Get your tickets ready and join us for a night at one of London's most popular shows, Disney's award-winning musical The Lion King. The show starts at 7.30 pm and we have reserved a limited number of tickets for the show on Thursday the 26th of January for DGHE students and staff. You can bring your plus ones, your family and any kids above the age of 6. Tickets cost £29.90 each and you can pay with cash by the 19th of January.
Please bring your payment to the Marketing team office (B103) on the first floor of the college. We can only accept cash as a payment method.
Important information:
The seats available are for the Grand Circle and are sold as a Group Offer Package provided to Education Providers.
More information about the show is available here. Depending on the availability, not all tickets will be on the same row.
The college makes no profit from the sales.
Children above the age of 6 are recommended.
Children under the age of 3 (including babies in arms) will not be admitted into the theatre.
All persons entering the theatre must have a ticket regardless of age.
For any further queries and questions, please email us at marketing@dghe.ac.uk.