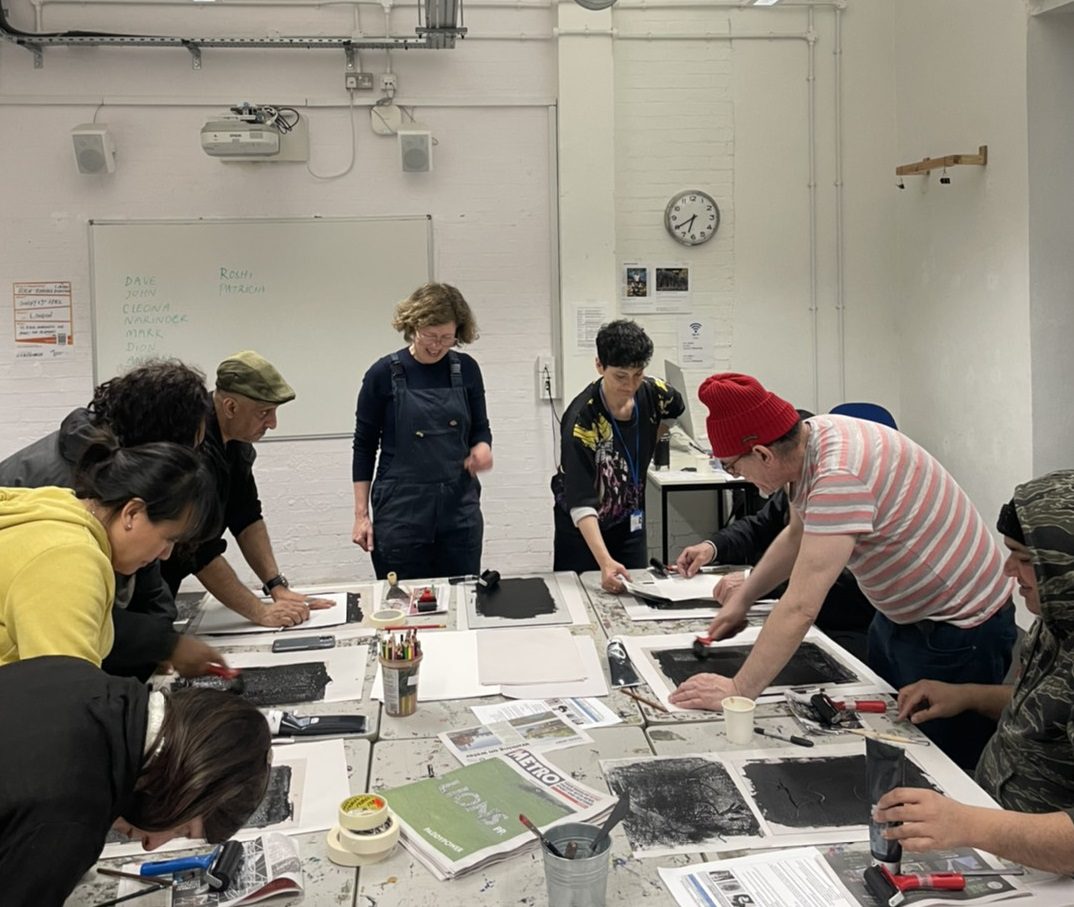 DGHE and Accumulate Join Forces for Art Workshops!
Posted on 06/06/23
We recently had an opportunity to team up with Accumulate – an innovative art school that provides opportunities for people struggling with homelessness.
Our amazing Art and Design lecturers, Roshi and Patricia, led two creative workshops on the 20th and 24th of April for Accumulate members.
Participants delved into their artistic talents during the first workshop session and learned various monoprinting techniques. In the second session, artists focused on personal practice and expressing themselves using the techniques they acquired in the first workshop. We were blown away by the impressive artwork and zines they created. The work showcased their incredible creativity and unique perspectives.
The workshop
The artwork created in these creative workshops will be featured in Accumulate's upcoming Wonderland exhibition. The Accumulate's exhibition project will feature artwork on climate change and environmental issues.
Collaborating with Accumulate was an absolute joy, as we witnessed the incredible talent and passion of the participants. We sincerely thank everyone who participated in the workshops and Accumulate for teaming up with us on this project. We look forward to seeing the fantastic artwork displayed in Wonderland this summer!