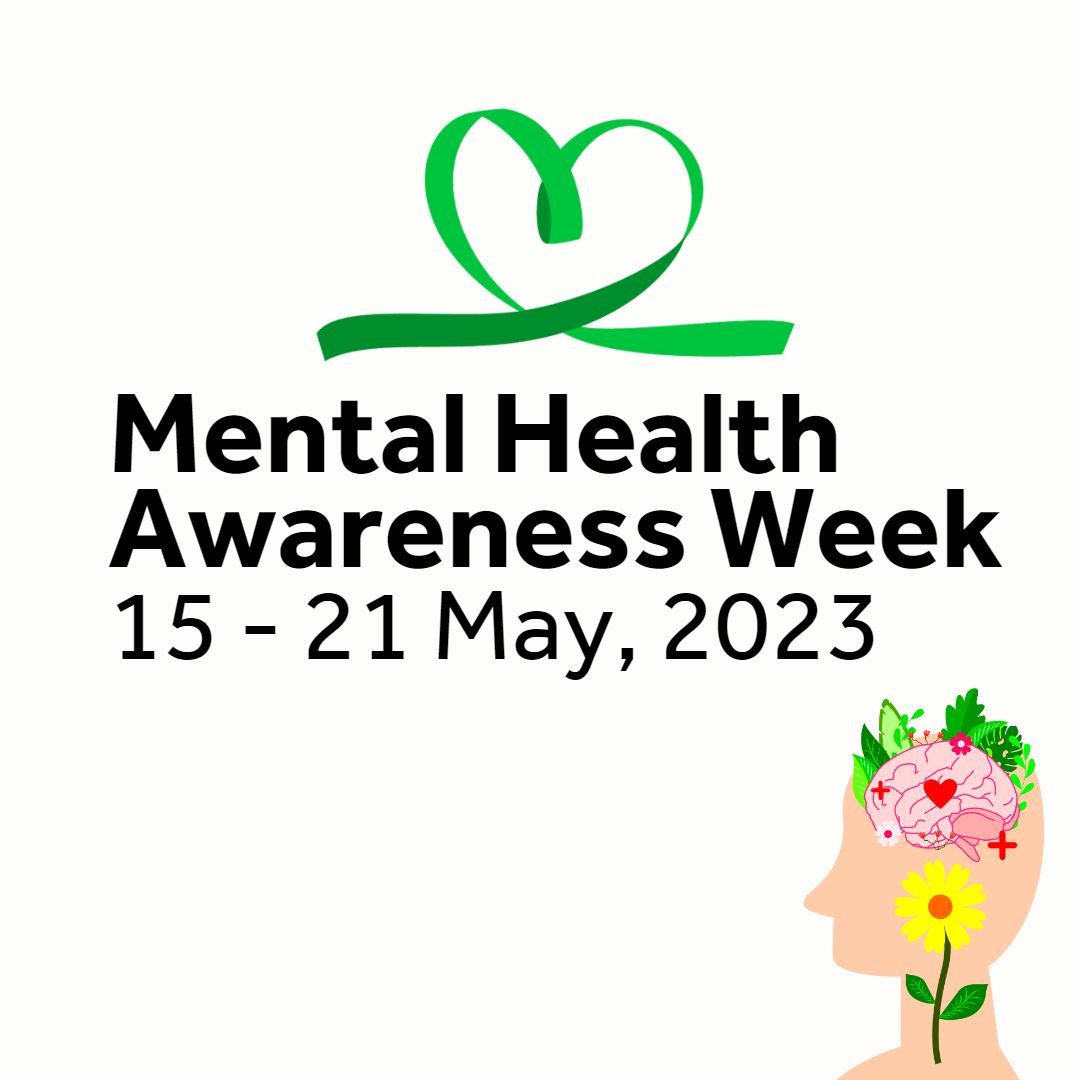 How to cope with anxiety as a student
Posted on 15/05/23
As a student, you have a lot on your plate. You're juggling classes, assignments, social lives, and maybe a job. It's no wonder that anxiety can be a common experience for many. However, it's important to remember that anxiety is a natural emotion everyone experiences occasionally. But when it becomes overwhelming, it can have a tangible impact on our mental health and day-to-day life.
That's why this year's Mental Health Awareness Week theme of 'Anxiety' is so important. It's an opportunity for us to start conversations about mental health and learn how to manage our anxiety better. So, in honour of this important week, we've compiled some tips to help you support yourself or a friend dealing with stress.
Firstly, noticing the physical symptoms you experience when you're anxious can be helpful.
Symptoms can include restlessness, chest pain, a fast or strong heartbeat, feeling sick, trouble concentrating, shortness of breath, excessive sweating, and even panic attacks. Everyone's symptoms will be different, but paying attention to your own can be the first step to finding calm again.
Another great way to manage anxiety is to get moving.
Try to move your body in some way every day. Exercise is one of the best things you can do for your mental health. Activity can take your mind off your worries and release anti-anxiety chemicals, helping you find a more peaceful emotional state. Regular exercise over time will build up resources that help you increase your tolerance for difficult emotions like anxiety.
When you're anxious, escaping from the cycle of worry can be challenging.
That's where the 5-4-3-2-1 trick can come in handy.
Bring your attention to:
5 things you can see,
4 things you can touch,
3 things you can hear,
2 things you can smell, and
1 something you can taste.
This grounding technique can help you regain touch with the present moment and break free from the cycle of anxiety.
Finally, it's essential to focus on what you can control.
The main driver of anxiety is worry. By focusing on the things you can control, you can begin to settle back into the driver's seat and take action towards where you want to be.
And remember, here at DGHE, you have Wellbeing Services available.
You can access TogetherAll, a free mental health and wellbeing service offering safe, anonymous online support 24/7, and the Health Assured portal and app to find resources, helpline numbers and other self-help tools. You can also contact our Advice and Wellbeing Officers and book an appointment via email, phone, in person or virtually via Zoom.
Students can access AWS by booking an appointment on the VLE (Moodle) or emailing f.nouri@dghe.ac.uk.
Mental Health Awareness Week is an opportunity for all of us to start conversations about mental health and learn how to manage our anxiety better. By caring for ourselves and each other, we can make a real difference in our mental health and wellbeing.