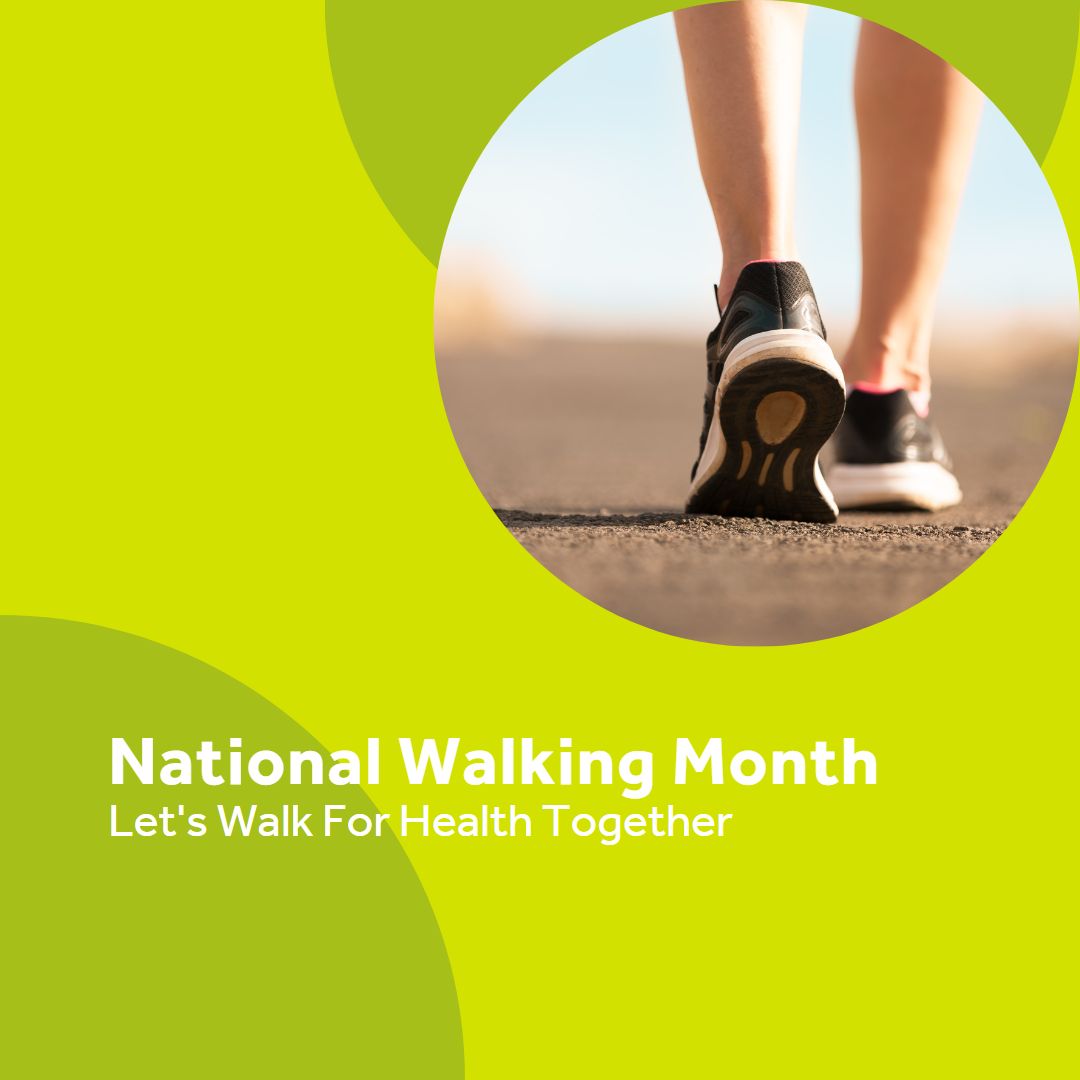 Celebrate National Walking Month with us!
Posted on 12/05/23
May is National Walking Month, a time to celebrate the benefits of walking and encourage people to make it a regular part of their daily routine. Walking is one of the most straightforward and accessible forms of physical activity, offering numerous health benefits for the body and mind.
Walking is a low-impact exercise that can improve cardiovascular health, strengthen muscles and bones, and help with weight management. Regular walking has lowered the risk of chronic diseases such as diabetes, high blood pressure, and heart disease. In addition to the physical benefits, walking can help reduce stress and anxiety, improve mood, and boost mental wellbeing.
Walking is a versatile and enjoyable way to get moving, whether you prefer a stroll around your neighbourhood or a more challenging hike through the countryside. You can walk anywhere and any time that suits you. One of the best things about walking is that it's free and requires no special equipment.
National Walking Month is a great time to start incorporating more walking into your daily routine.
You might try walking to work or school instead of driving or taking public transport, walking during your lunch break, or going for an after-dinner stroll with your family or a friend. You could also join a walking group or participate in a charity walk to meet new people and support a good cause.
If you're new to walking or haven't been active for a while, starting slowly and building up is essential. Aim for at least 30 minutes of moderate-intensity walking on most days of the week. You can break this down into shorter sessions if that's more manageable.
Wear comfortable shoes and clothing, and stay hydrated by bringing water to get the most out of your walks. You should also track your progress using a fitness app or pedometer to help you stay motivated and reach your goals.
At David Game Higher Education, we encourage students to prioritize their physical health and wellbeing. Walking is a simple and effective way to stay active and improve overall health. National Walking Month will inspire more people to incorporate walking into their daily lives.
Join us on the 24th to celebrate National Walking Month and meet new people! Fiona Nouri from AWS will lead us on a scenic walk around the Aldgate area. We'll meet outside the DGHE building entrance at 1pm. Take advantage of this perfect opportunity to get fresh air, exercise, and socialize with like-minded individuals. Remember to wear comfortable walking shoes and bring water. We hope to see you there for a fun and healthy time!