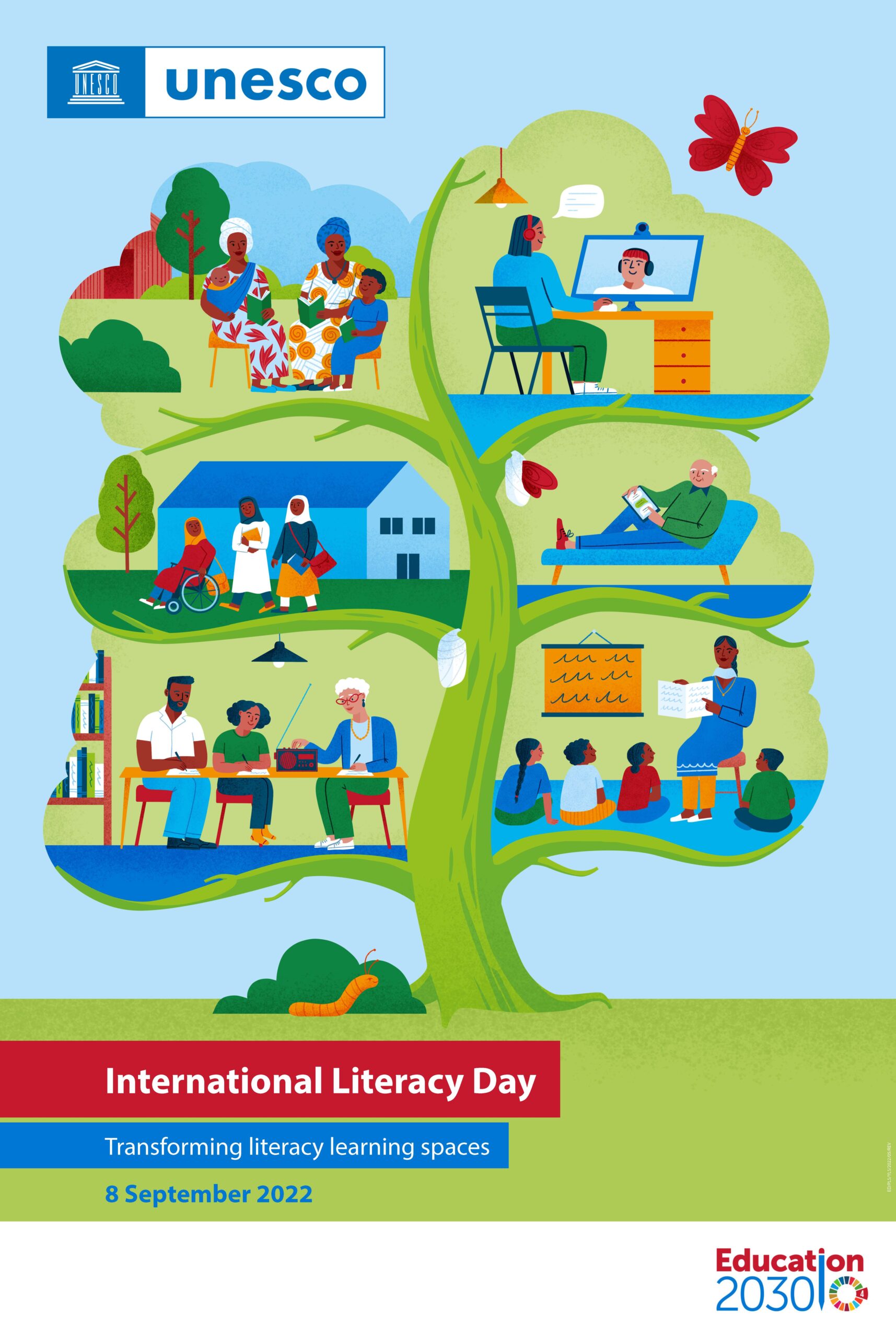 International Literacy Day
Posted on 09/09/22
What is the meaning of Literacy
Literacy means "the ability to read and write" or the full competence or knowledge in a specific area. The celebration was created by UNESCO in 1966 and has been growing to become an important day for all who believe in education rights. The intention is to raise awareness of the importance of literacy, classified today as a human right.
Not only a path to equality, literacy is also key to a sustainable future that allows more people to join the workforce, accelerates the economy, reduces poverty and improves the overall quality of life of our society.
In the past 50 years, UNESCO has helped countless people to be able to read and fully communicate with competence. However, literacy issues still exist, with at least 771 million children and adults today lacking even the most basic reading abilities and 250 million children failing to access basic literacy skills.
Celebrations in 2022
Unfortunately, the pandemic had a massive impact on the advancement of global literacy. Nearly 24 million students—11 million of them girls and young women—may never return to education settings. The subject for this year's International Literacy Day is Transforming Literacy Learning Spaces, and it will serve as a chance to reconsider the basic significance of literacy learning spaces for cultivating strength and guaranteeing high-quality, equitable, and inclusive education for everyone.
On September 8 and 9, 2022, in Côte d'Ivoire, a two-day hybrid international event will be hosted by UNESCO. There the organisation will reward the people whose efforts have improved education rights in many different countries of the world. It will also serve as a platform for the announcement of this year's programmes and literacy practices.
How you can participate
You can help UNESCO in many ways – volunteering, spreading the word, talking to friends and family about these issues, and of course, donating. But you don't need to join UNESCO to fight for literacy; you can start right here, in our community. Support your friends in their studies, incentive someone you know to start a course or look for formal education, get involved in educational events… there's so much you can do!
DGHE works every day to make higher education accessible for everyone. We, too, believe education is the path to a better and sustainable future – and the only way to achieve full equality in our society. Right now, we are offering scholarships, bursaries, and student loans, but we will keep finding new ways to support more and more people to find their way through Higher Education.
If you, or anyone you know, need assistance in getting to the right course or advancing professional competency, please contact us! We are here to help. Just write in the chat box at the bottom right of this page – or call us on +44 (0)20 3220 0347