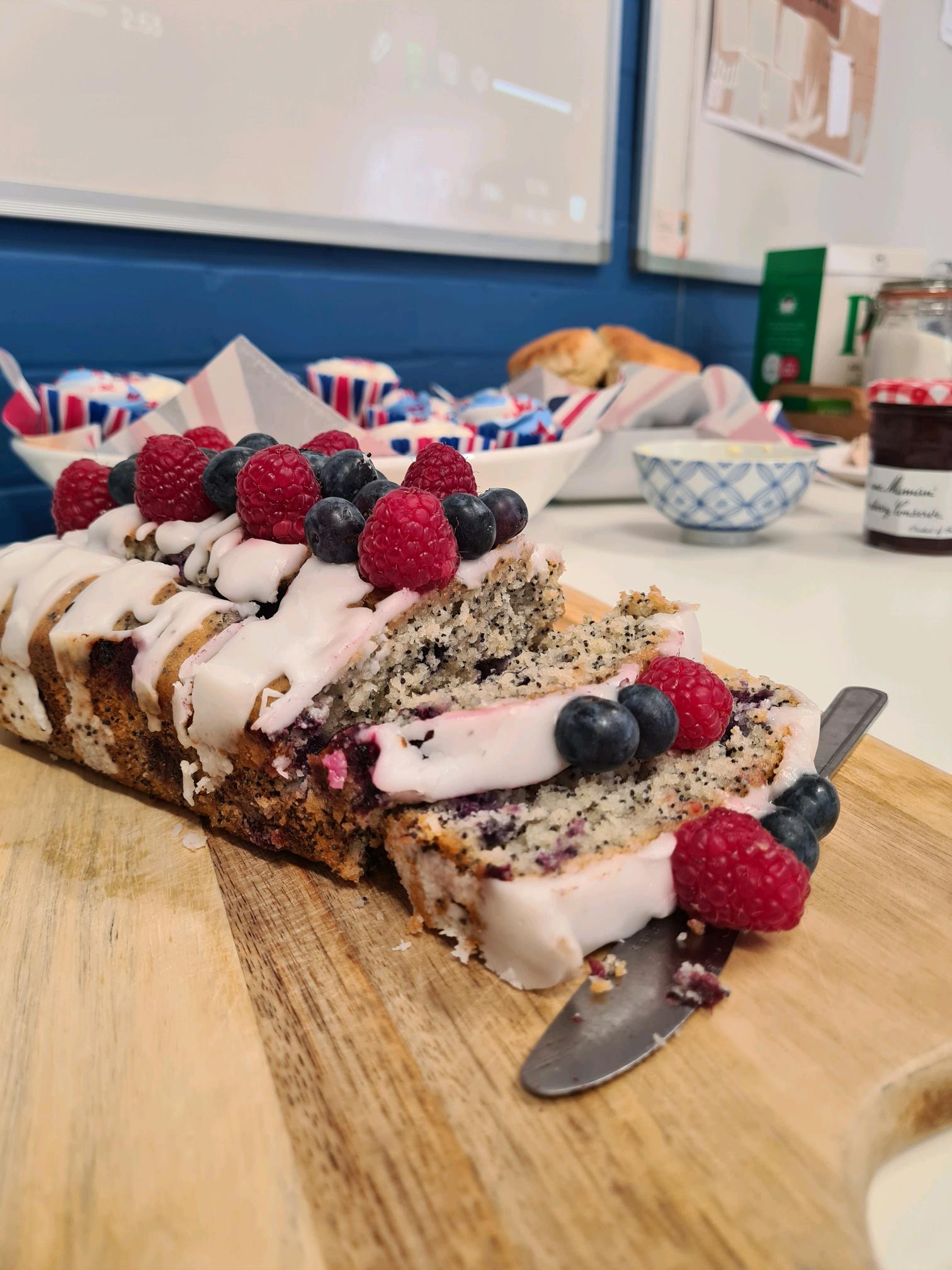 Jubilee Afternoon Tea Party
Posted on 02/06/22
Her Majesty The Queen will become the first British Monarch to celebrate a Platinum Jubilee this year. This marks 70 years of service.
We hosted a Jubilee Afternoon Tea Party for DGHE staff and students to celebrate the historic occasion on Tuesday, 31st May. We had lots of tea, cakes and scones on offer, with traditional bunting decorations and fun face masks of The Queen.
Everyone who attended told us they enjoyed a little break away from work and study to celebrate this unique occasion. Everyone particularly enjoyed Konstantina's homemade vegan lemon cake from the Marketing Team!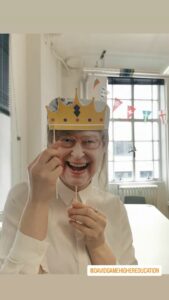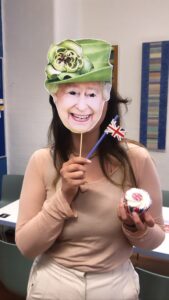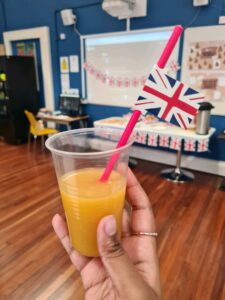 There will be lots more Jubilee celebrations happening across London and the rest of the UK – which one will you join?