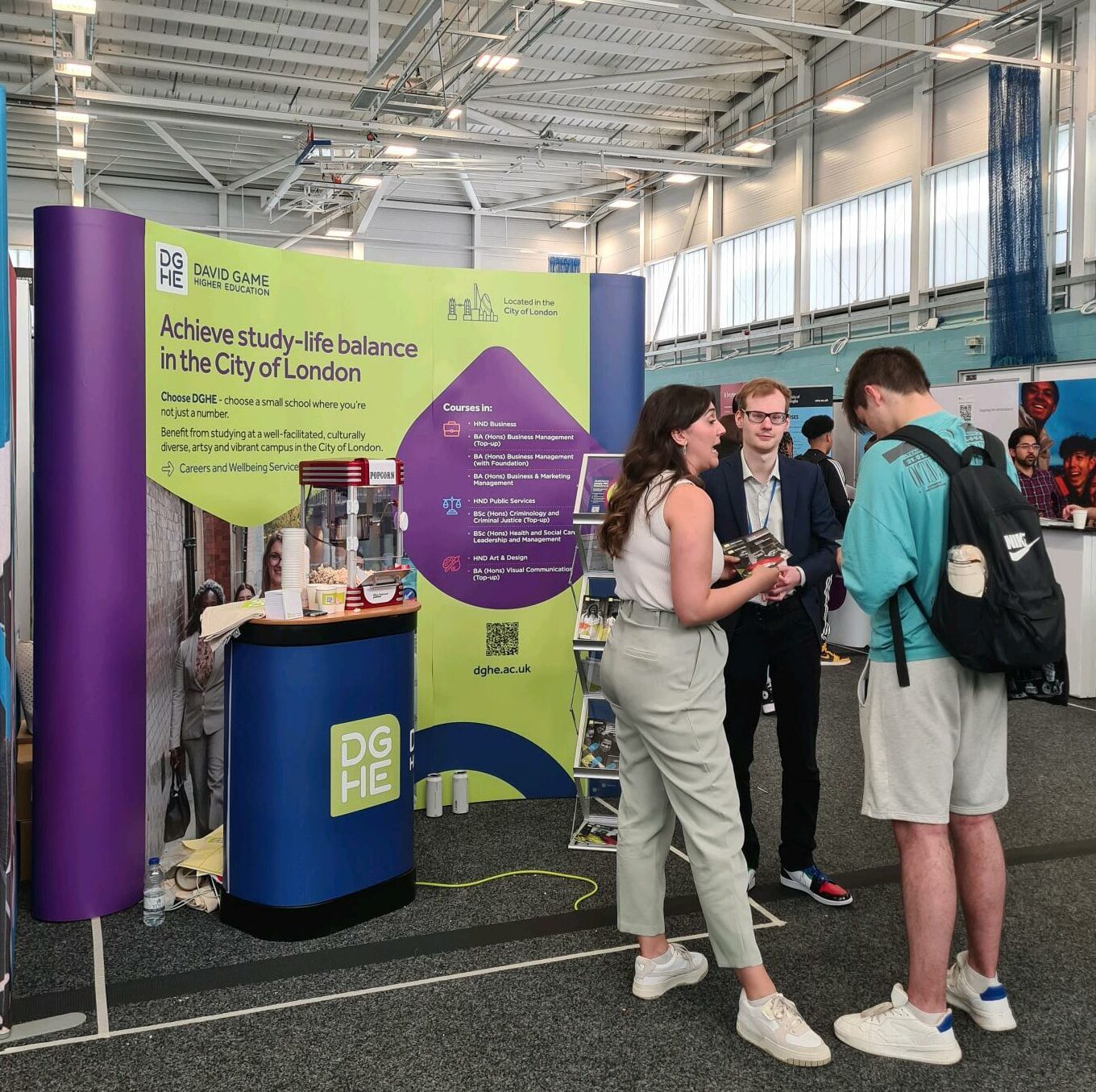 DGHE Attends UCAS East London Exhibition 2022
Posted on 13/06/22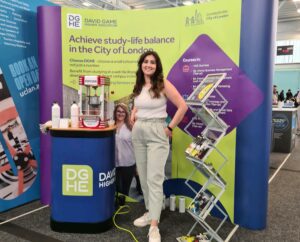 DGHE attended the UCAS Exhibition, held at the University of East London Campus on the 7th and 8th of June.
Thousands of students attended the two-day event. Many universities, colleges, apprenticeship providers, and employers were present to help students decide their next steps after college.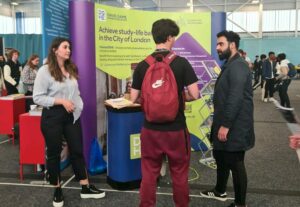 We had a great experience talking to prospective students and networking with career leaders from the schools and colleges attending. Our stand had a new look, and we stood out through the sense of smell with our new popcorn machine, which was very popular! Potential students and career leaders were able to learn all about DGHE and what we can offer over a free cup of popcorn.
The exhibit was a great place to showcase our new Degree courses that will be starting soon:
We had lots of support and help with our stand, thanks to Vikrant, Hasan and the students who came to support us over the two days.
There are many more event opportunities coming up for the rest of the academic year, and we look forward to introducing more potential students to DGHE!