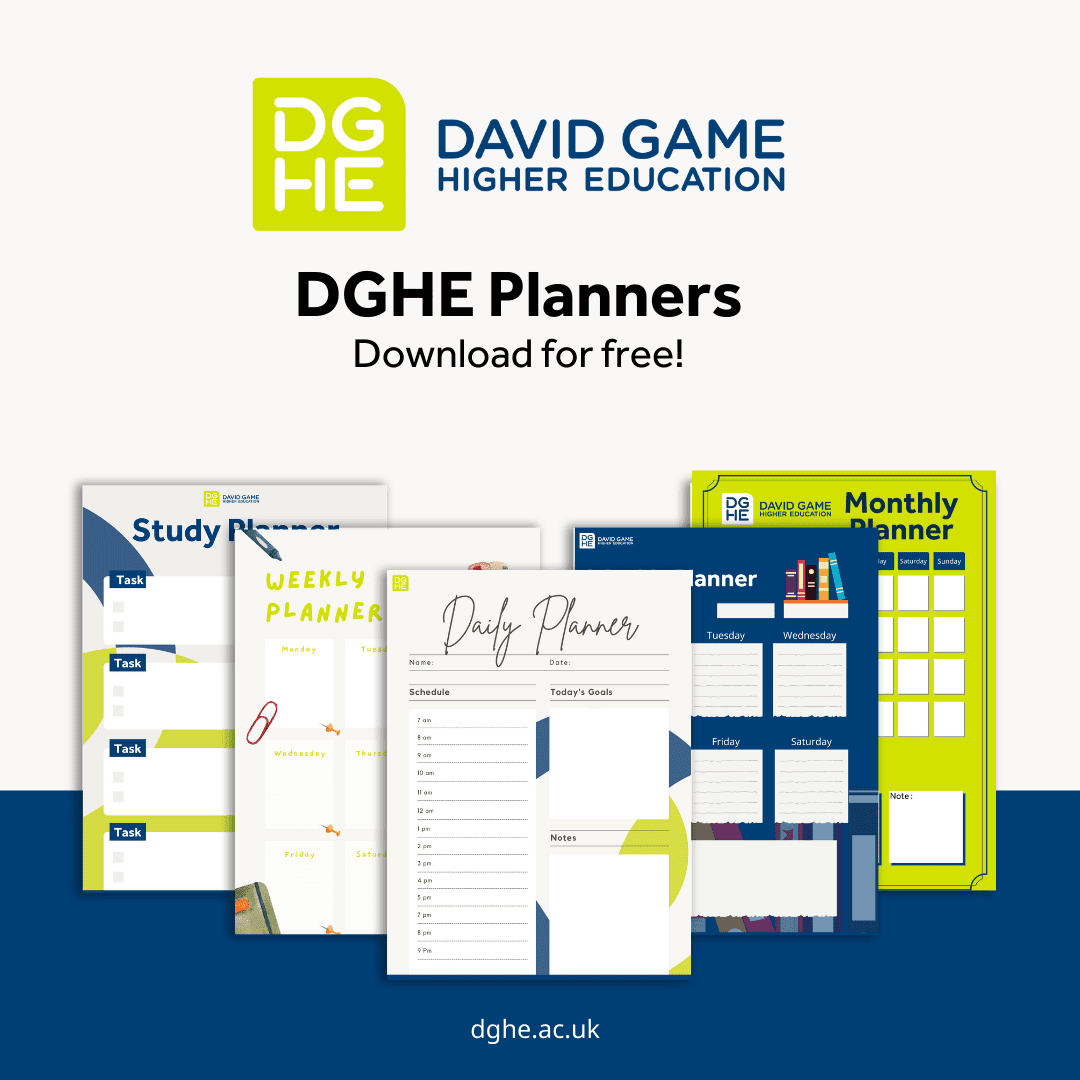 Personalised Planners: Just for you!
Posted on 07/05/22
Get your personalised planners at the bottom of the page!
At DGHE, we like to support our students every step of the way. We will be by your side from filling out the first application form to graduation day. So, of course, we are here to help you get organised and ready for your day.
During the last couple of years, planners have become even more popular. It's not surprising: they bring some fun and colour to our daily schedules, and they are an important part of getting in order for some. With so many meetings, appointments and assignments, who can remember everything on their to-do list without a cheat sheet?
With a quick search, it gets clear that the planner's fever is here to stay. Pinterest is full of ideas and templates to bring inspiration; Etsy has 1,014,701 results for personalised planners, and Amazon has more than 70k available designs! Our Business students will be interested to know that the hobby and stationery industry is worth a whopping $113,118 million.
With that in mind, we prepared a personalised DGHE study planner for our students! All designs are free, and you can choose to either print them or use the digital versions on your device. They will also be available at the library for anyone who would like to check them out.
To download your brand-new personalised planners, click on your chosen design or access our Canva template.
Let's get planning! 🖋️