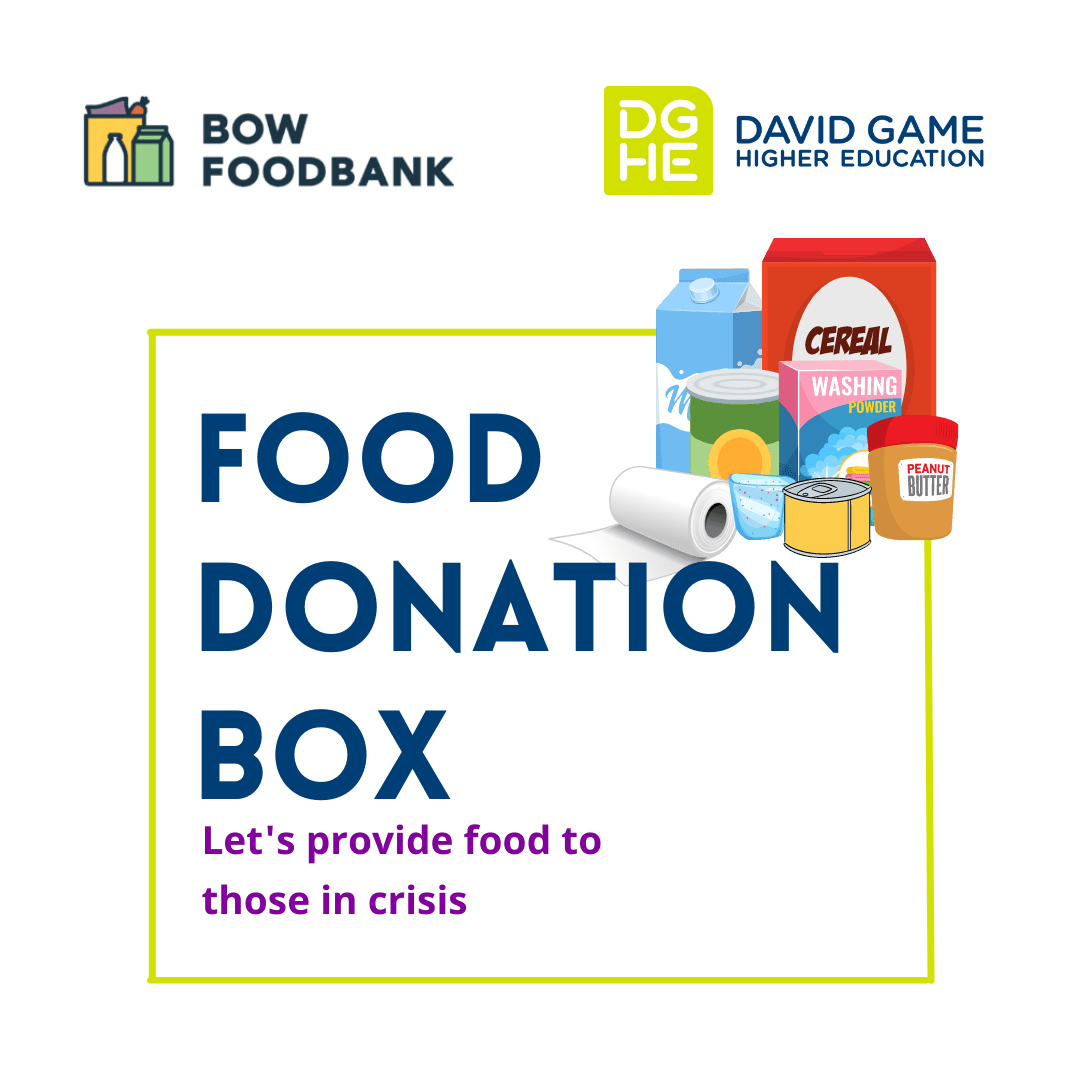 Food Donation Box
Posted on 11/05/22
In the giving spirit of Ramadhan, earlier in April, we set up a food collection to support a local food bank. We have placed a box at the DGHE reception to collect food donations from anyone who would like to contribute. The box will be available until the 13th of May.
Any donations will be given to the Bow Foodbank charity organisation. Bow Foodbank is a local Tower Hamlets charity that operates two food banks, one in Bow and the other in Bethnal Green. They provide emergency food supplies to those in crisis due to financial difficulties.
Suggested items:
Cereals (including 12 pack Weetabix)
Disposable nappies (most popular sizes 3, 4 and 5)
Dried lentils
Vegetable cooking oil (1 L)
Washing Powder
Toilet rolls
UHT Milk (semi-skimmed or full fat)
Rice (1 kg)
Pasta (1 kg)
Washing-up liquid
Tinned vegetables and pulses – kidney beans, chickpeas, potatoes, tomatoes, sweetcorn etc. (400g)
Instant coffee
Shampoo
Shower Gel
Teabags
Peanut butter
Rice pudding (canned)
Tinned custard
Jam
Please bring in your goods this week so we can go drop them off!