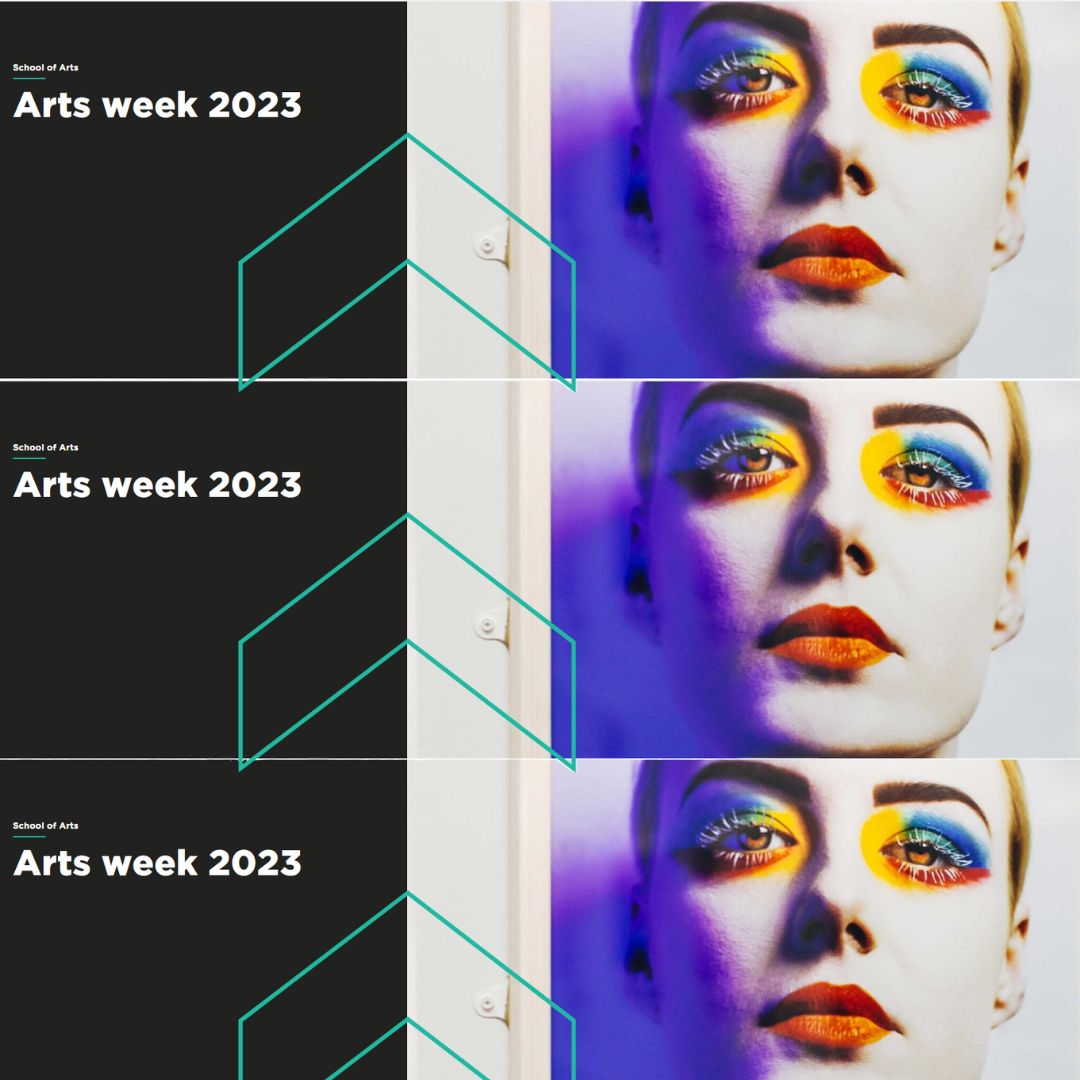 Arts week 2023 – University of Gloucestershire
Posted on 27/02/23
One of our partner universities, the University of Gloucestershire, is organising an exciting week full of free online sessions and workshops. DGHE students and staff are welcome to book a free ticket and join the events.
You're invited to Arts Week, 27 February – 3 March 2023, 8am – 5pm
"Back by popular demand, Arts Week 2023 is held by the University of Gloucestershire online. It offers a week jam-packed with industry-focused sessions and stories from our staff, students or artists worldwide.
This week-long event is dedicated to the arts and packed with creative sessions in various subjects for you to enjoy virtually using your preferred device. It's also a great chance to speak with our practising lecturers, ask any questions and hear advice about your portfolio, auditions or having big ideas, whatever your discipline."
Join us to explore art in all its forms. Many varied sessions are available, from hearing the stories of experienced artists and scholars to preparing a portfolio, learning critical skills, or even having big ideas/finding a voice!
This year they will welcome some notable external speakers, such as:
Please see the complete programme and book your place.