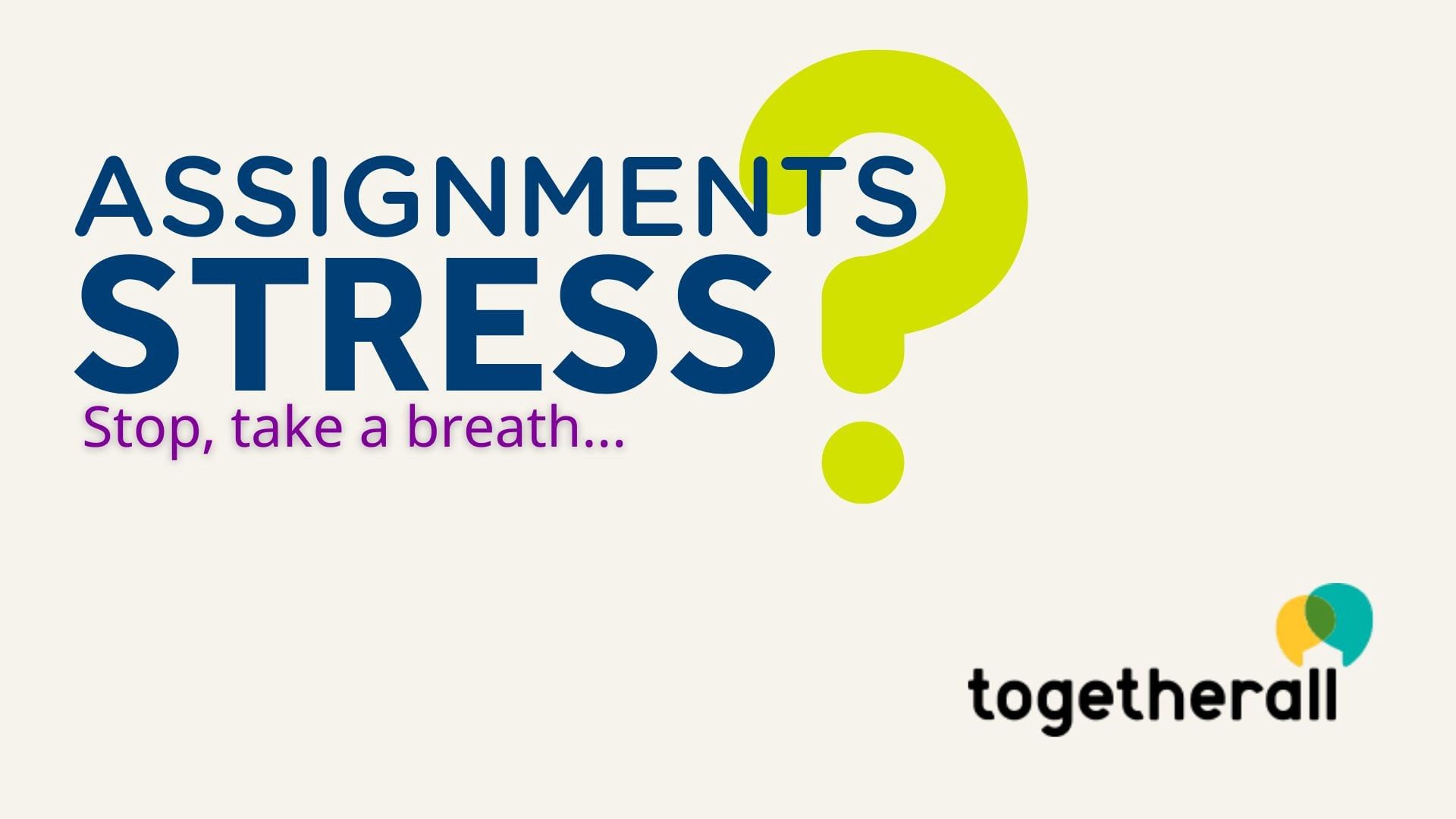 Assignments stress? Stop, take a breath…
Posted on 04/05/23
Have you been feeling assignment stress?
Feeling a bit worried about your assignments, deadlines, or exams is normal. You might feel anxious or depressed, and this might affect your sleep or eating habits.
If you recognise any of these feelings or are worried assignment pressure is taking over your life, you are not alone, and there are some things you can do.
Do you recognise any of these feelings?
Feeling like you're not ready or prepared for exams.
Worrying about how you'll feel and perform during the exam.
Pressure from yourself to get certain grades.
Comparing yourself to others, like believing you have to get the same results as your friends.
Worrying about the future, like getting into a university programme or getting a job.
Coping with life changes, like moving from secondary school to college.
Having difficulties at home or in your relationships with family, friends or partners.
Having caring responsibilities for a family member or someone you live with.
Coping with other physical or mental health problems.
(source: mind.org.uk)
If you feel your assignments are taking over, don't forget to look after yourself. It can feel overwhelming at times – so it's important to regain your balance and wellbeing.
Talking to others about how you're feeling can be helpful. You can join @Togetherall with your DGHE membership for free. This is a safe community where you can share your feelings & get support.
You can always count on the help of our Head of Student Experience and Wellbeing, Fiona. Just email f.nouri@dghe.ac.uk and book a time or schedule a call.