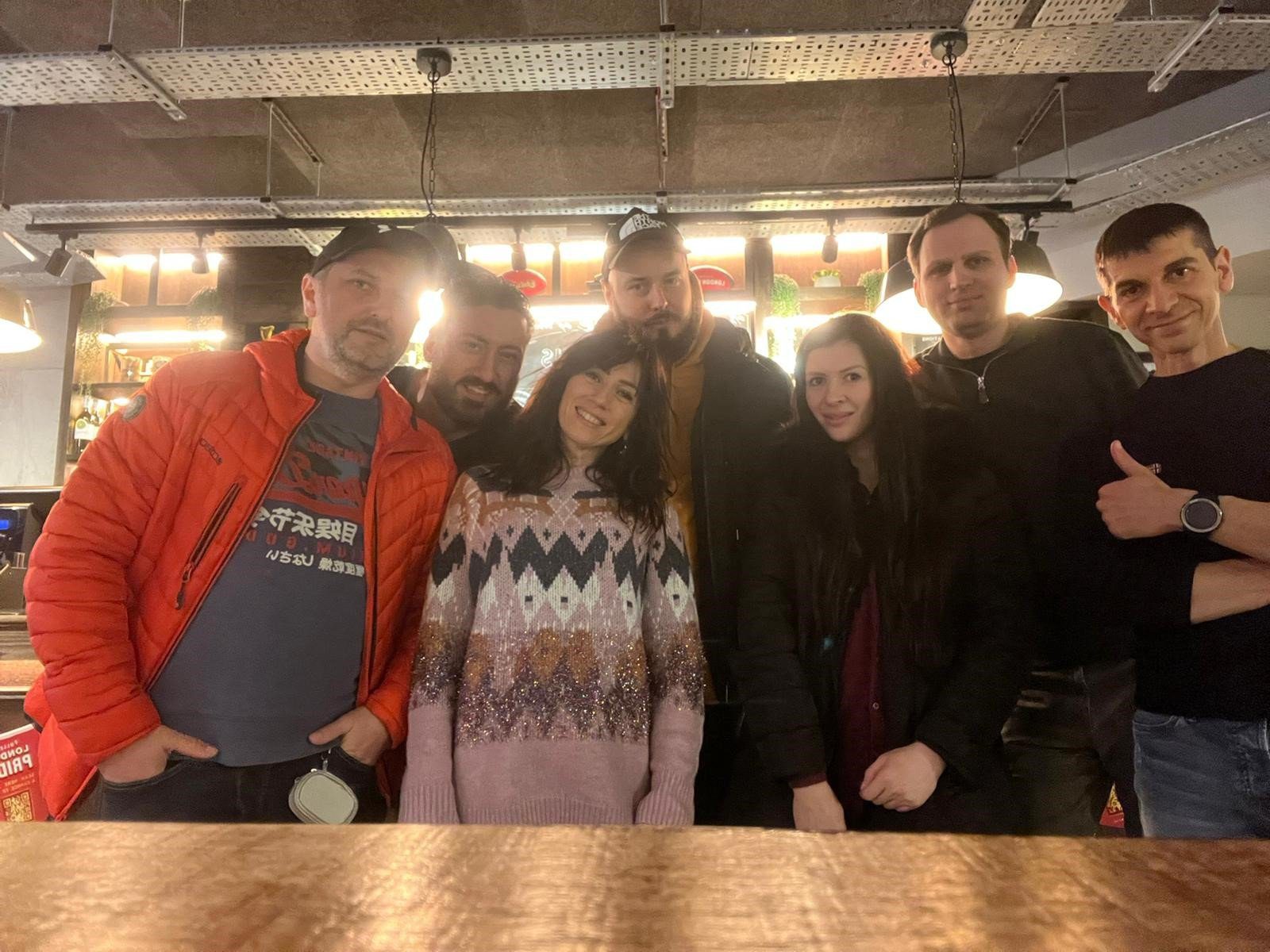 Student Corner: A day in Aldgate
Posted on 28/04/23
Welcome to our new "Student Corner" series, featuring blog posts from students like you. This is a place to share your experiences, insights, and ideas on various topics that matter to you. We aim to help you to showcase your writing skills, gain exposure, and connect with others. We believe that your perspectives and stories can inspire and enrich our community. We hope you enjoy reading the latest post by one of our talented students.
If you would like to participate, submit your content to marketing@dghe.ac.uk
---
Jarek Rozkocha
When I first visited the David Game Higher Education London Aldgate campus in May 2021, I was initially overwhelmed by the many restaurants, cafes, and very crowded areas. Central London can be very loud! However, upon further exploration, I found that Aldgate is a unique blend of modern and old architecture that gives it a distinctive character.
The surroundings provide a view of the iconic London skyline landmarks such as the Gherkin, the Walkie Talkie, the Cheesegrater and the Scalpel, all within 5-10 minutes of walking distance from our campus. If you are unfamiliar with these names, I suggest you Google it (totally worth it)!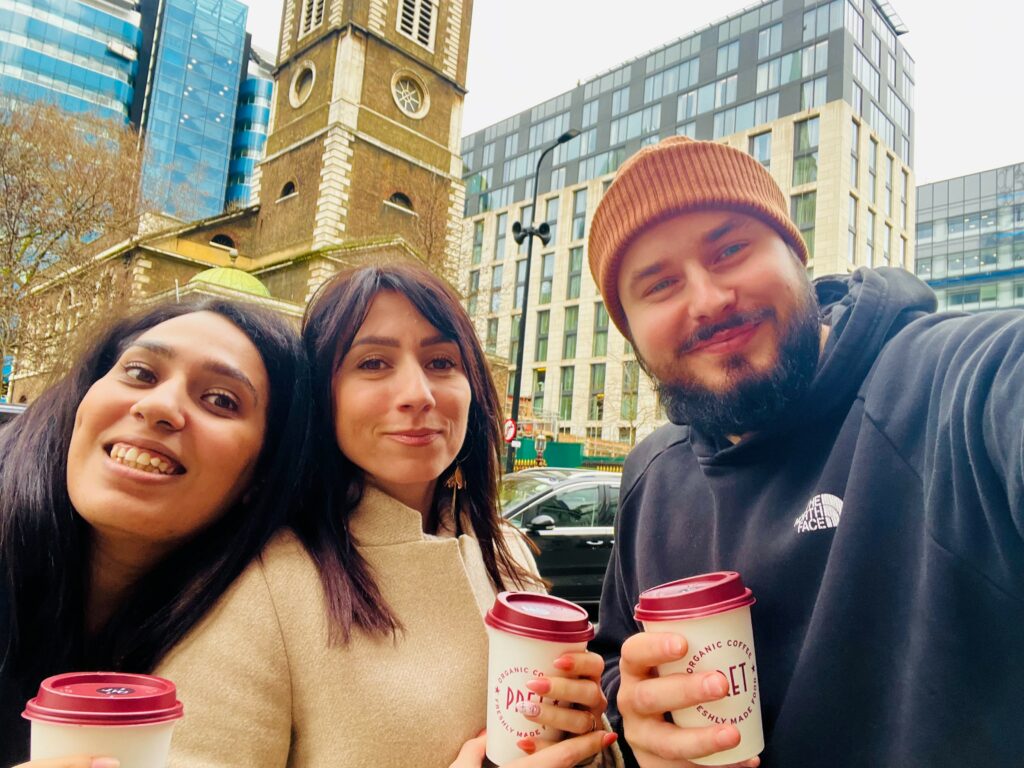 Tourism Vibe
For those interested in exploring the surroundings, Aldgate has a lot to offer, whether you're a local student with free time or showing the city to visiting relatives and friends.
A 10-minute walk from our college towards the south will take you to one of London's most iconic landmarks, the Tower of London, a former prison, now a museum with the Crown Jewels available to visitors. A few steps from there, you can see the most iconic Bridge in the world: Tower Bridge. You can visit the Tower Bridge museum for free with your student ID (needs pre-booking).
If you're looking to escape the crowded and touristy city centre, walk east from Tower Bridge for a few minutes. You will find a hidden laid-back oasis, the St. Katharine Docks. A marina with elegant yachts, offices, restaurants, bars and cafes. In my opinion, this area it's best to visit after sunset.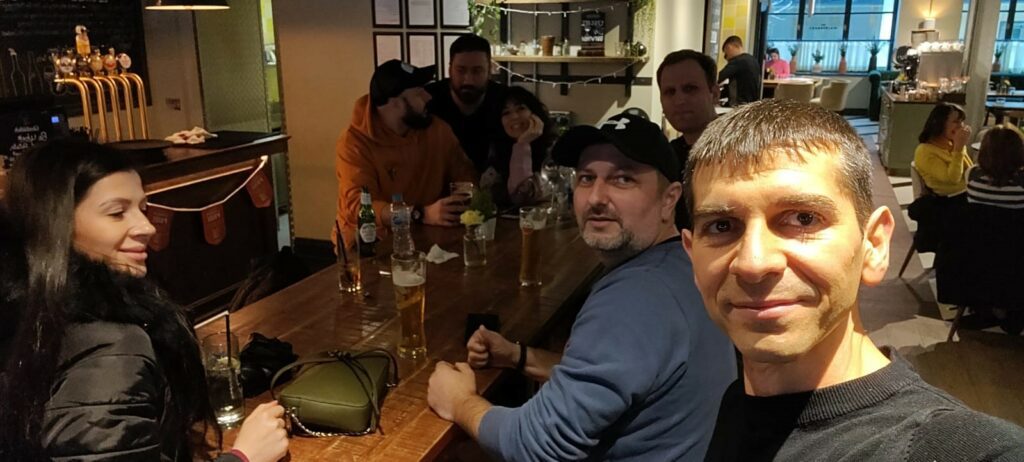 The area also offers diverse culinary experiences, with Brick Lane just a 10-minute walk from Aldgate. This iconic London house of numerous restaurants, vintage second-hand clothing, vinyl records shops, street artists, art galleries, and famous pubs and restaurants is a place worth visiting any season. I always pop up for my favourite vegan kebabs restaurant whenever I have an extended lunch break between lectures.
How to get here
Aldgate is a highly well-connected area, with London Aldgate and Aldgate East Stations served by Metropolitan, Circle, District, and Hammersmith & City tube lines. Additionally, Tower Gateway DLR Station provides easy access to exciting areas such as Canary Wharf within 15 minutes of travel. For those looking for unique forms of commuting, Uber offers a taxi boat along the river, a cool and exciting way to explore London.
There is much more to explore in the area, and as a student at DGHE, I look forward to continuing my studies while discovering more of what Aldgate has to offer. I recommend that everyone takes the time to explore this unique and fascinating part of London.