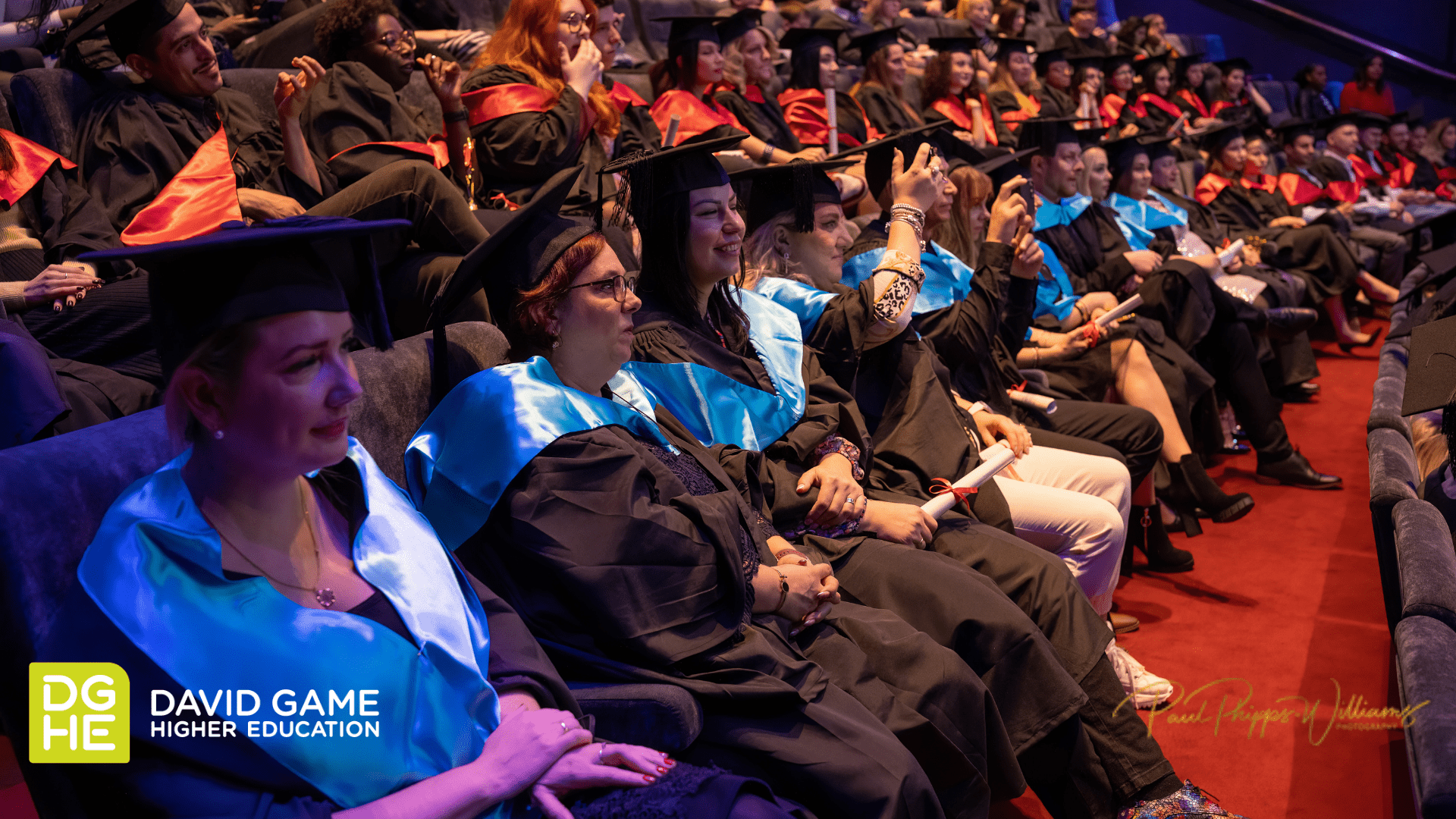 DGHE celebrates 2022 graduation
Posted on 02/11/22
On October 26th, we had the pleasure of celebrating DGHE's 2022 graduates at the Barbican! Students graduating from our HND and Top-Up programmes in the schools of Business, Public Services and Health, and Art and Design were all able to enjoy the cultural hub in the centre of London – as well as its indoor garden.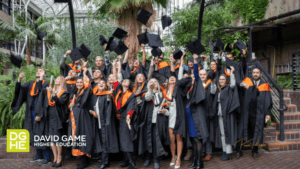 Graduation is a key milestone in the education journey. Many of our attending graduates have joined the workforce, while some have continued their studies to earn full (Top-Up) degrees in Criminology, Business or Visual Communication. We were proud to recognise each student's outstanding achievements, and many were awarded for Academic Excellence, Most Improved and Most Engaged Students.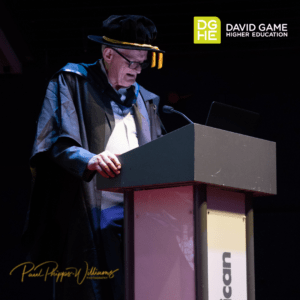 David Game delivered a speech at the graduation, noting the great role of creative thinking in our lives as educators, students and residents of the innovative and inspiring City of London. He said:
"From all the paintings you saw lining the walls of our campus on Jewry Street to the venue we find ourselves in today – creativity is a common thread.
Creative thinking is something every one of us can benefit from – not only the artists. Education fills the mind with knowledge, skills and tools that we can use throughout our careers, but we must be willing to think beyond what can be and generate solutions to the problems we face. This is how we make truly exceptional contributions in our careers and our lives on the whole."
Paul Talon, DGHE's Head of Centre, spoke of the critical support students received from DGHE staff and their families and friends who were in attendance, encouraging students to clap for them and give thanks. He also mentioned how this cohort of graduates overcame a pandemic on top of all the other challenges of life, saying:
"You have faced challenges in balancing life. Finding those moments where such challenges are created by working, children, partners, family, paying bills, meeting obligations, protecting, nourishing… just being. During all that is your busy life, you still found moments for yourself. To learn. To grow. To excel and lift yourself upwards."
It was a pleasure to be able to celebrate together with friends and family in a beautiful space.
We encouraged students to keep in touch!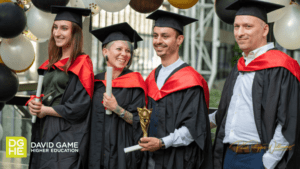 Remember that DGHE's Careers Advisor is still available to support our alumni, so you can reach Roger at r.martin@dghe.ac.uk
Please also contact us to let us know how you are doing at any time alumni@dghe.ac.uk