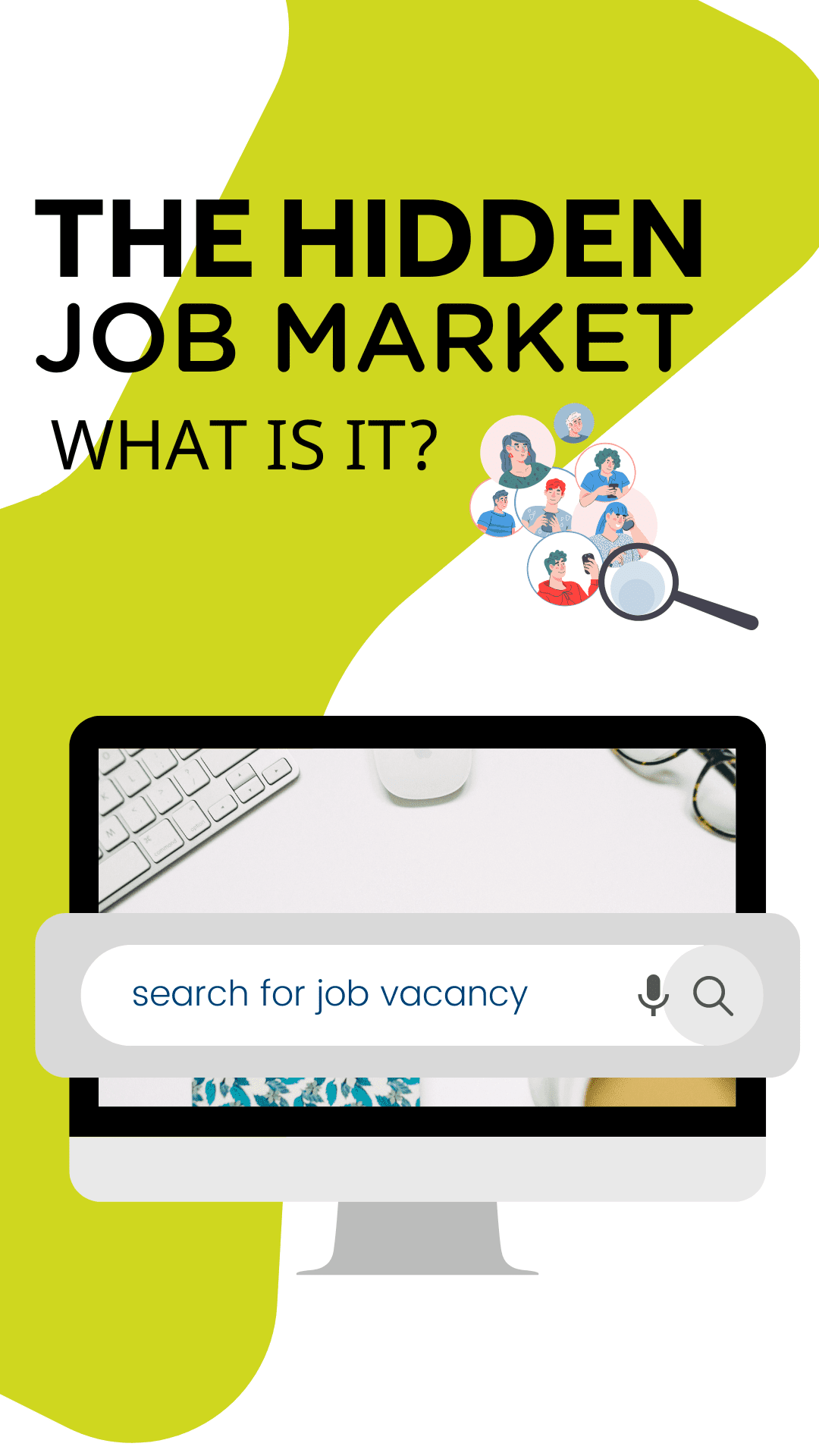 The Hidden Job Market – What is it?
Posted on 08/12/22
Some of you may have already heard of the Hidden Job Market. To explain it to those who haven't, the Hidden Jobs Market refers to the different ways people find jobs that are not published in the usual places like Indeed, Total Jobs, Glassdoor, or on the employer's own website. It also includes jobs people obtain through their networks, and by making direct approaches to companies they are interested in working for.
It's difficult to work out exactly how many jobs are secured in this way, but some employment experts estimate that between 40% to 60% of jobs are filled via this method. Even at the lower end of this estimate, that is a huge number of potential jobs that never get advertised in the traditional way.
Is this something you should worry about?
A lot of it depends on the type of role you are thinking of applying for. So for example, most jobs in the Public Sector will not be affected by this problem. It's very difficult for a Police Officer or a Senior Nurse to just offer a job to someone in their network or someone else they may know. But in the Private Sector, it becomes a lot easier as there is little if any public scrutiny of employment processes.
What is Networking?
If you're thinking of applying for a role in business or in the creative area, then networking is something you definitely need to think about doing. Basically, Networking is building connections with other people interested in the same occupation as you. So, for example, if you are interested in Human Resources as a career, building a network with likeminded people by having a strong relevant LinkedIn profile, attending industry events or joining a relevant professional body such as the Chartered Institute of Personnel Development (CIPD), are all ways to achieve a growing network. It is this network you can then use to see what potential jobs may be out there, whether advertised or not!
What else can you do to find out about non-advertised vacancies?
Networking is just one way to find out about potential opportunities. You can also take advantage of people that you know for example friends and family. You can also approach companies directly to see if they have any vacancies they may not have even advertised yet. A good strong CV and accompanying cover letter spelling out what type of role you are looking for and why you feel you are a good fit is essential.
Want to know more?
There's no doubt trying to access the Hidden Jobs Market takes a bit more effort than simply applying for advertised vacancies, but it can also be extremely useful for your future career. If you're wondering about how to build your network and potentially benefit from the Hidden Jobs Market, then book an appointment with me and we can discuss how you could achieve it.
Need help with your job applications?
Contact Roger Martin, our Career Adviser, and ask for guidance on CV, Cover Letters, Interviews and more.
r.martin@dghe.ac.uk