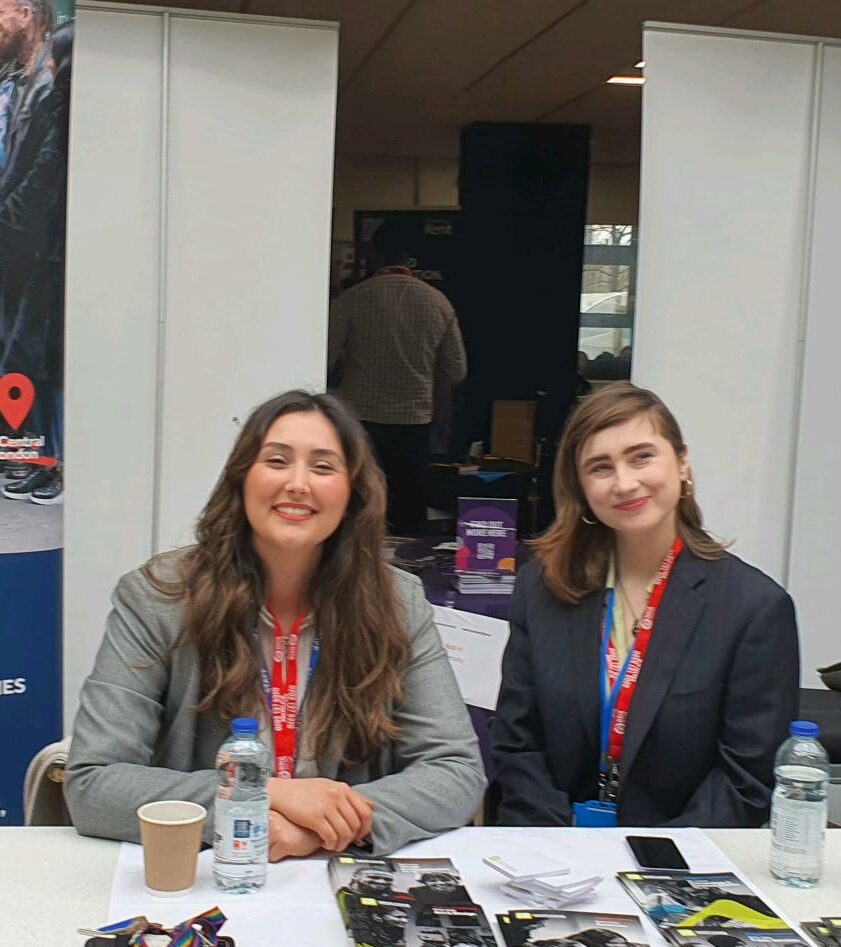 DGHE March University Exhibitions in London
Posted on 05/04/23
This was a great and busy March for DGHE! We attended multiple university and career fairs across London and had a great time engaging with potential students and career professionals from various schools and institutions.
We kicked off our university showcase tour on the 3rd of March at Tottenham Hotspur Stadium for The University & Apprenticeship Search Fair. On the 9th of March, we got an invitation to attend The Careers Week at The Grove School in North London. After that, we had a brief break to prepare for The UCAS fair, which was held in Excel on the 27th and 28th of March. We capped off a successful month by attending The Careers Fair at BSix College on the 29th of March. The fairs gave us a great chance to present DGHE and its courses to many students who were about to begin their journey to higher education.

We are certain to say that we greatly enjoyed attending the bigger fairs because we got to speak with students and professionals from various schools, backgrounds and fields. But we also had an amazing time visiting schools and attending career events that were much smaller but equally valuable and fun!
There will be many more event opportunities during the academic year, and we look forward to welcoming more prospective students to DGHE!