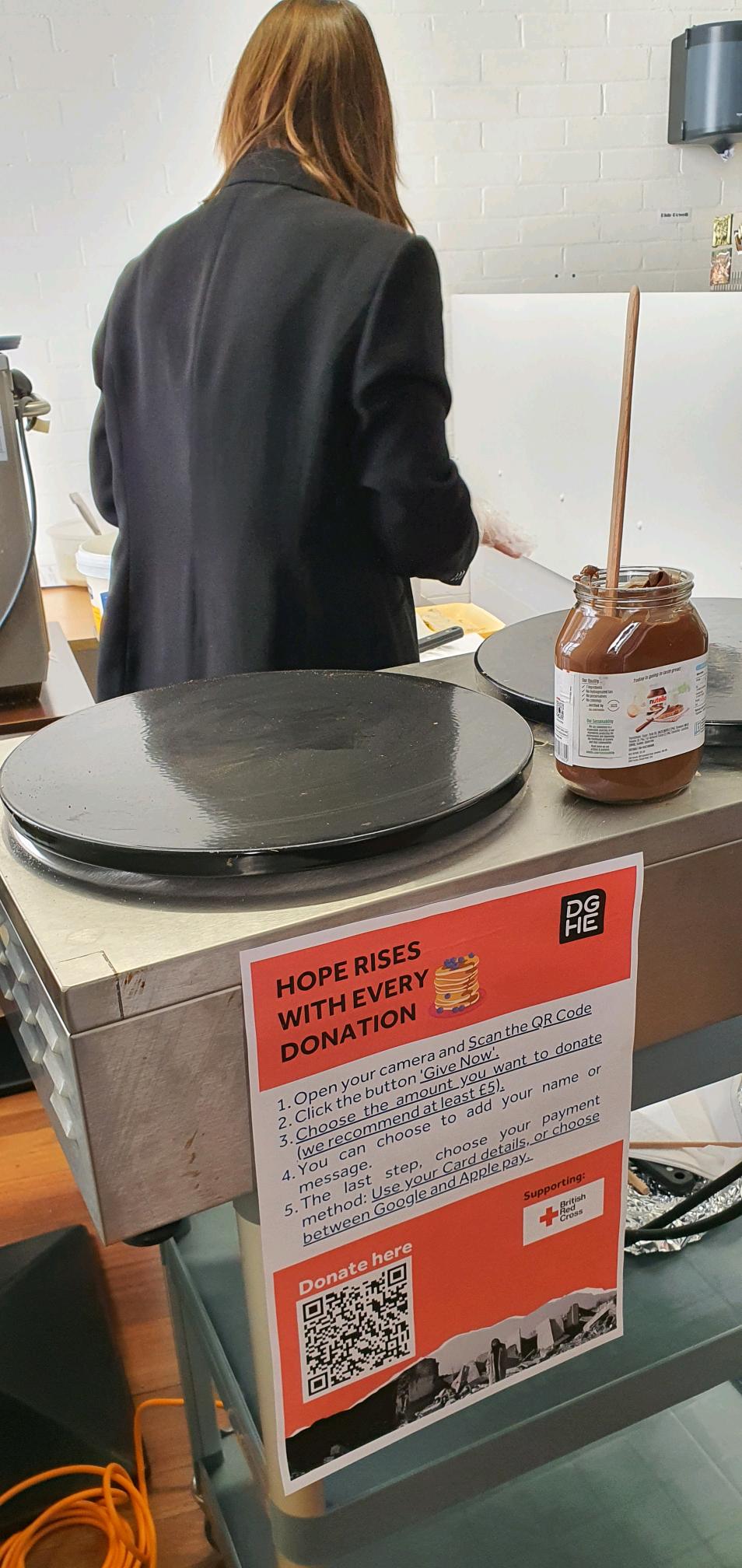 Turkey and Syria Earthquake Fundraising Event at DGHE
Posted on 05/04/23

Recently, we have witnessed natural disasters followed by numerous aftershocks that heavily struck southern Turkey and northern Syria. These events have fundamentally and dramatically altered the lives of everyone with ties to the region. Therefore, with the intention to raise awareness and help those affected, we have organised a fundraising event to gather funds that will go toward relief efforts.

On the 14th of March, with the kind assistance of our amazing canteen team, we organised a fundraising event during which we prepared and sold pancakes. All gathered proceeds were donated to British Red Cross – Turkey and Syria Earthquake Relief. We were overjoyed and touched to see that many students and members of staff showed up to express their support. Our Art and Design team was there as well to support the event with craft activities and linocuts created exclusively for the occasion.
We opened the fundraising campaign on the 14th of March and continued it until the 29th of March. Therefore, those who couldn't attend our on-campus event were able to contribute as well. We are very happy with the outcome and thrilled to announce that we gathered £600 from 26 donators! A big thank you to everyone that participated and donated. Your generosity is important and it makes a tremendous difference in times like this.
Our thoughts are with people in Turkey and Syria and their families abroad.