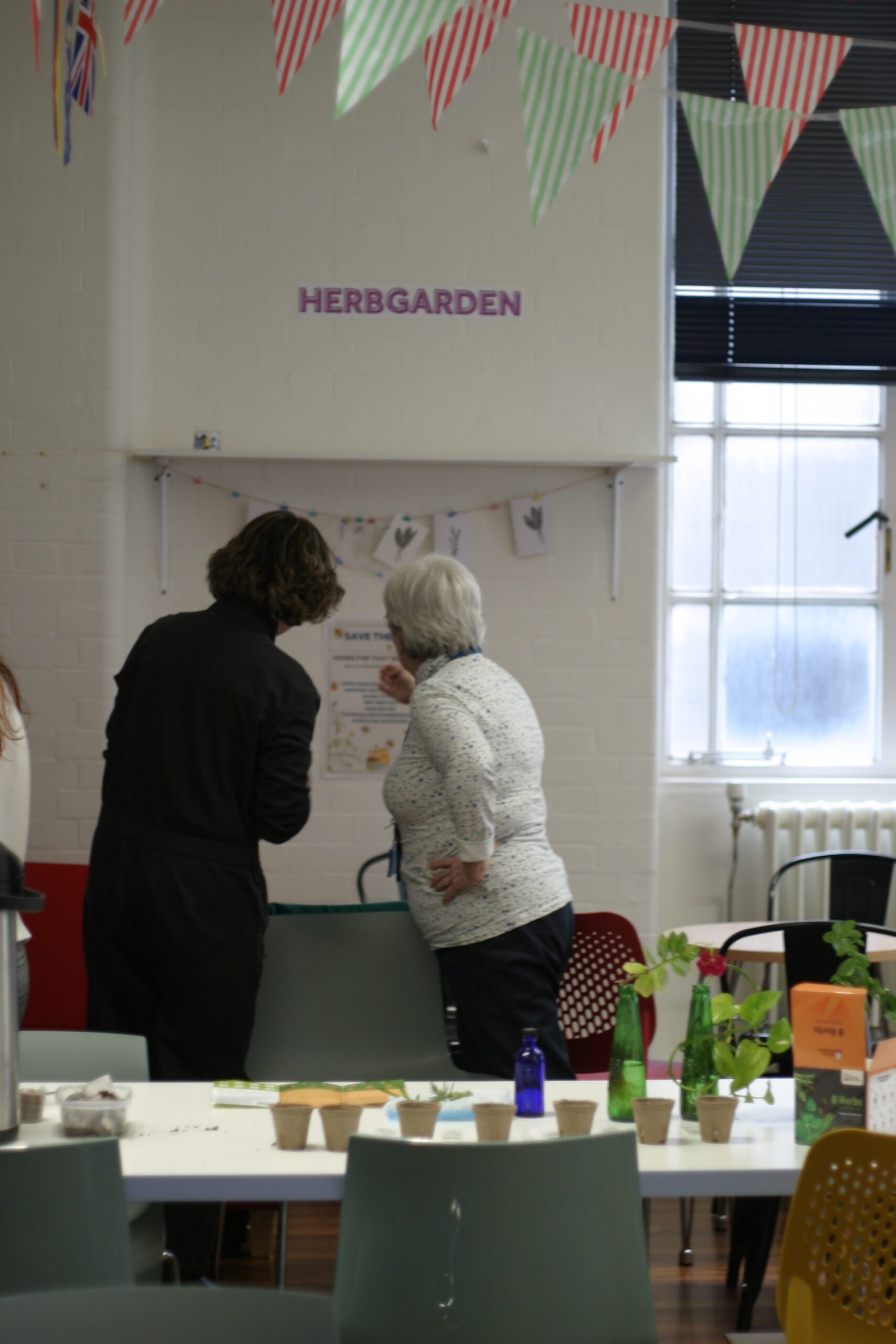 Gardening workshops at DGHE!
Posted on 07/03/23
We are thrilled to share our latest initiative to promote sustainability, exchange gardening ideas, and make our college a greener place! We have kicked off a series of gardening workshops at DGHE, and it's been an exciting journey so far!
The workshops are delivered by Fiona Nouri, our Advice and Wellbeing Officer, with support from our Art & Design lecturers, Roshi Khakban and Patricia Mulligan. We've already held two successful workshops on the 21st and 26th of February; they were planting, growing, and maintaining herb plants.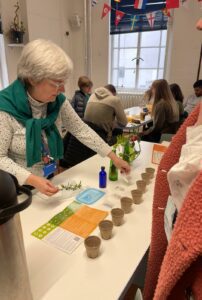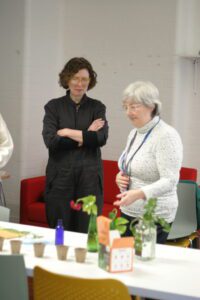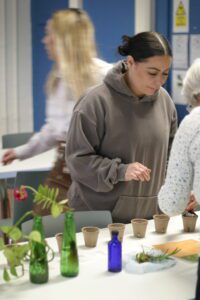 While displaying some of her herbs, Fiona gave us some helpful advice. We learned how to plant seeds, propagate plants, where to put them, and how to care for them properly. The best part was that we had the chance to put knowledge into practice as we planted seedlings of Mint, Fennel, Basil, Coriander, Sage, Thyme, Chive, and Parsley!
Working together to create a beautiful herb garden was a lot of fun. But that's not all! The Art & Design team added an extra layer of creativity to the workshops. We made plenty of prints and postcards with the use of beautiful herb-inspired linocuts created by Roshi. They turned out so lovely that we decided to keep them on display as a permanent feature of our green corner in the canteen!
We are grateful to everyone who contributed and helped us establish our herb garden! If you want to make our green corner lusher while learning a tip or two about plants and gardening, keep an eye out for our next workshop!