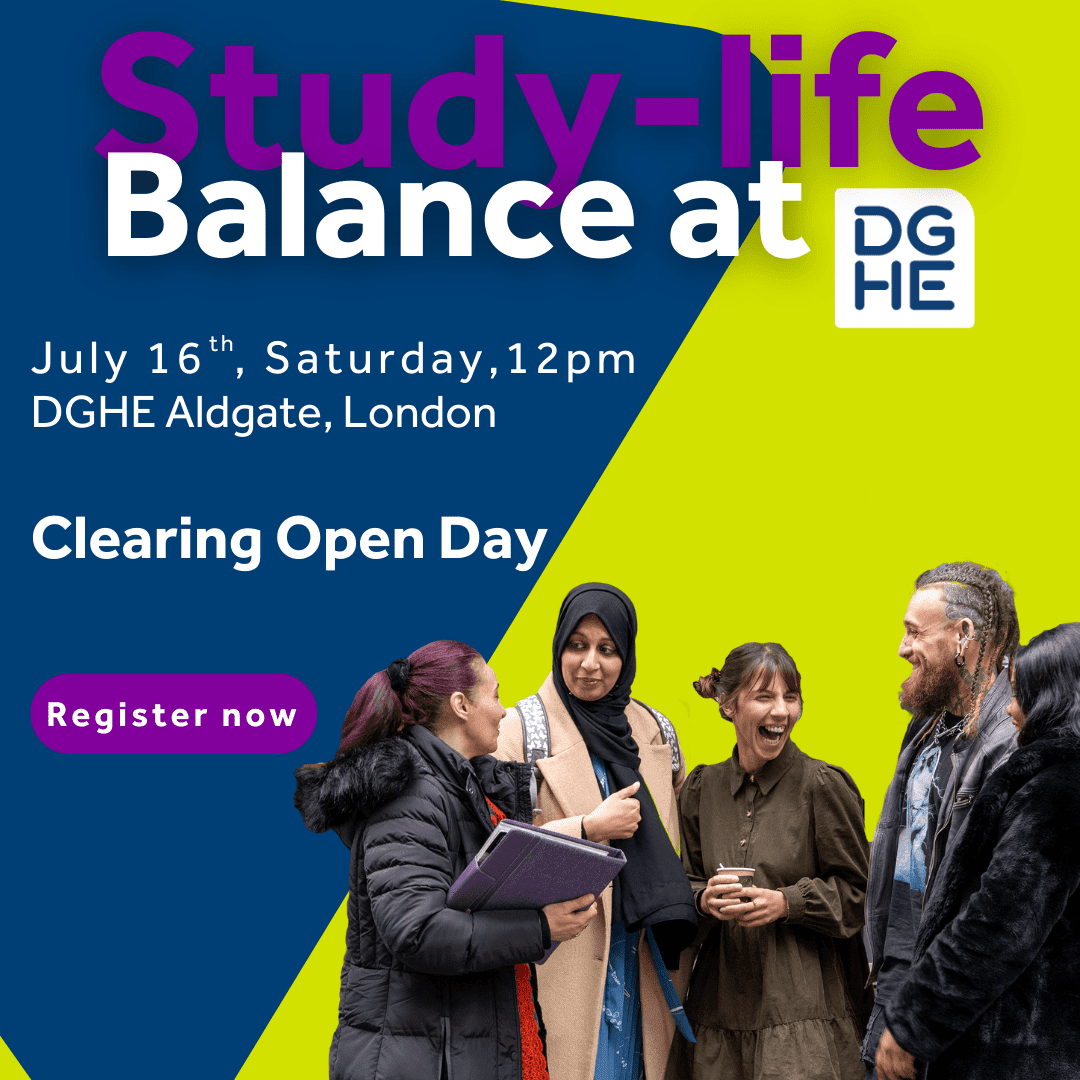 Mature Students – and Work-Life-Study Balance
Posted on 01/03/23
Most students studying at the university level in the UK are around the typical late teens to early 20s mark.
But, what if you are older, what if you are working, what if you are supporting a family, or perhaps all three?! How do mature students cope?
Work-Life-Study balance can be an issue for many David Game Higher Education students. So, what can you do to overcome the pressures and get the most out of your study?
1. You have skills and experience. Use them!
Although it may not seem like it, you have advantages over many younger students. For example, you will have built up transferable skills from your non-study life experiences, such as time management, multitasking, working effectively with others and having a more stable outlook on things, including the maturity to deal with problems and overcome challenges with your study as they arise.
You will also have a passion for your studies and a clear end goal. After all, you are doing all the hard work for a reason, right?
2. Overcoming the pressures of study
Is there anything else to help you have a successful study experience and support your work-study balance? Thankfully there is!
One of the first things you can do to reduce pressure and maintain an excellent work-study-life balance is to make sure you have the buy-in from those around you. Whether it be partners, friends, children (if they're old enough to understand) and your employer, having support and their understanding of what you are trying to achieve is very important.
Next, being organised is a must. Having a budget plan to help balance the family budget and a timetable so you can carve out specific times to write assignments, etc., will help. It will help you financially and improve your time management. You can see an example finance template by clicking here.
Don't forget we all fail from time to time. Don't be afraid to reach out for support when you need it. Your tutors can help with your academic work, and there is plenty of support with study skills and mental health at DGHE if that holds you back.
Remember to check AWS and reach out to Fiona if you need any extra support from us!
3. Keep your eyes on the Prize!
What do I mean by this? Think about why you are studying in the first place. What do you want to get from your time at David Game Higher Education? For most, it's a better job, career, and life for themselves and those closest to them. One way to help with this is to have a clear career goal in mind. If you don't know what yours is, then that's how Roger can help.
Contact him at r.martin@dghe.ac.uk, and he can arrange a meeting to discuss what you want from your studies.