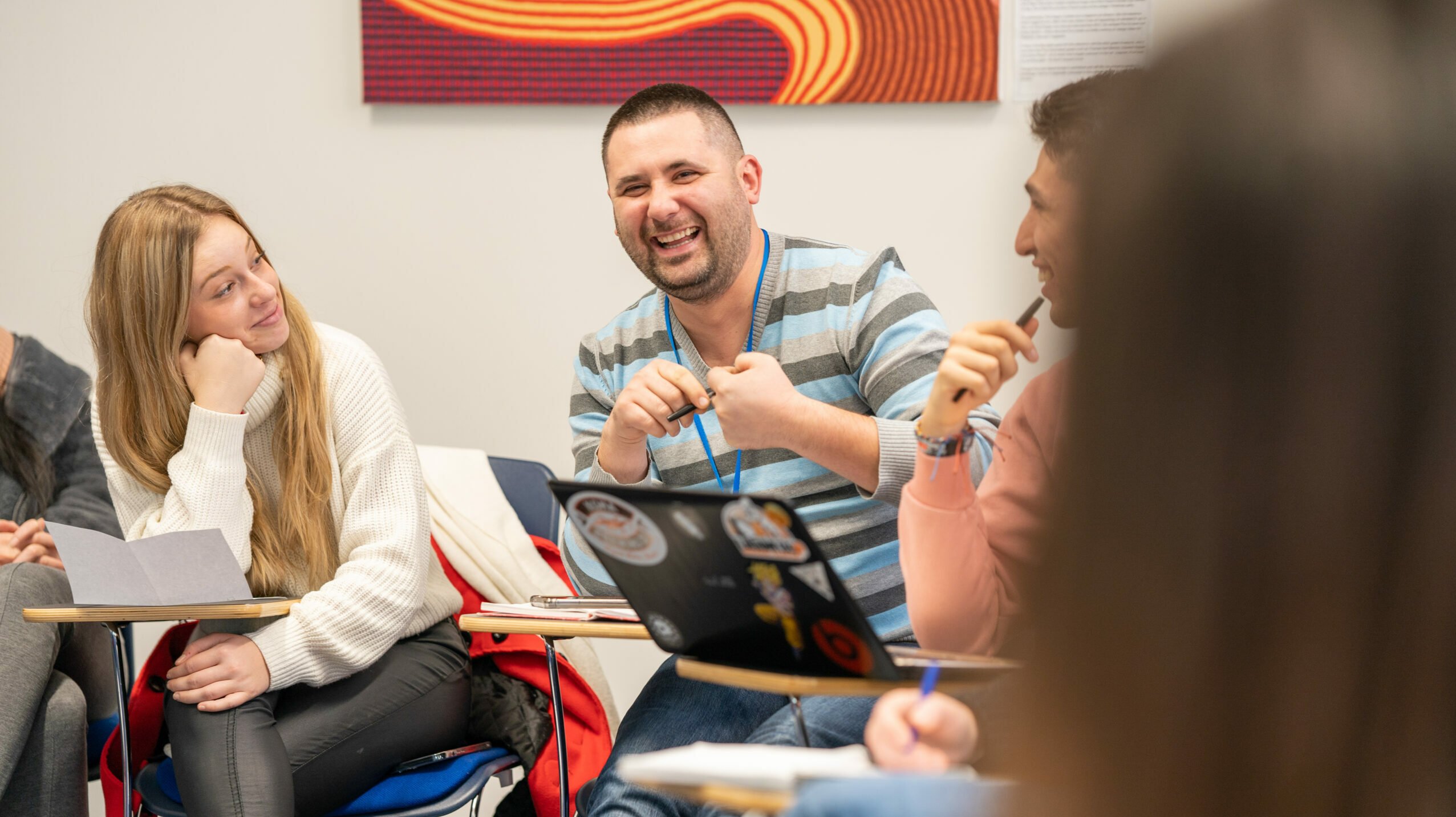 How we improve the student experience at DGHE
Posted on 02/12/21
In mid-November 2021, DGHE's Student-Staff Liaison Committee (SSLC) met to discuss how the college can improve its course provisions and serve students better – improving the student experience at DGHE.
Head of Centre Paul Talan referred to the meeting as "the best to date, with everyone from staff to student reps fully engaged. Student reps were very well prepared, having spoken with the year group to bring their voice to the meeting. Everyone showed a real dedication to improving the student experience at DGHE."
Not the first of its kind, the meeting began by reviewing past suggestions. How they have been applied – from updates to our E-Learning environment Moodle to the addition of further mental health support systems and an expanded digital resources collection made available in the DGHE library – as announced in past newsletters as "you said, we did!"
Head of Student Experience and Wellbeing, Fiona Nouri, announced a new Equality, Diversity, and Inclusion Committee. Reporting to the Academic Board, the EDI Committee provides insight and input into all aspects of how the College operates.
Heads of Operations and Admin responded to students' concerns about submission timelines, the canteen menu, heating and Wi-Fi in certain rooms on campus, and supporting students with IT skills. The group planned to follow up on all the points raised and provide timely feedback.
In order to allow for continuous feedback and quicker uptake of new innovations, the SSLC group agreed to create a space on Moodle where students can continue these discussions on a regular basis until the next committee meeting is set for March 2022.
We encourage everyone in our community at DGHE to reach out to staff and bring any challenges to our attention whenever they come up, so we can continue improving our college for everyone.