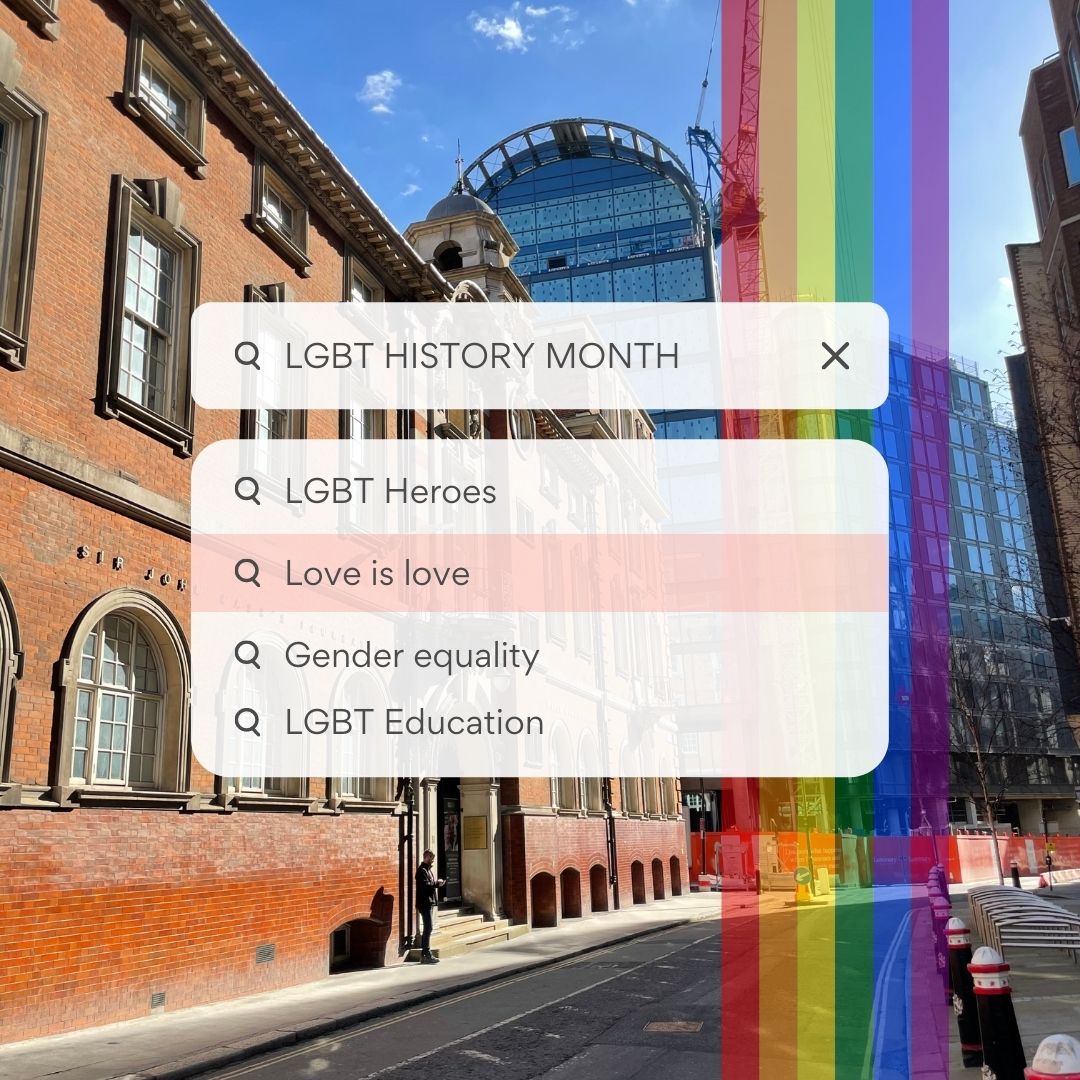 LGBTQ+ History Month 2022
Posted on 05/03/22
In the UK, the first official LGBT+ History Month first took place in 2005, organised by School OUT UK. The month is intended as a means to raise awareness of, and combat prejudice against the LGBTQ+ community while celebrating its achievement and diversity and history.
During this month we remembered and celebrated the achievements of LGBTQ+ icons who contributed to education as it is today on all our social channels. We learned together about important teachers, writers, politicians and so many others who changed our country (and sometimes the world) for the better.
If you don't follow us yet (why not?!), here's what you missed: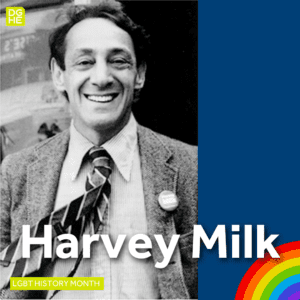 Harvey Milk
After moving from New York to San Francisco in the early 1970s, Milk established himself as a leading political activist for the gay community. Winning a seat on the city's Board of Supervisors, he emerged as one of the country's preeminent openly gay elected officials, spearheading an important anti-discrimination measure. Following California State Senator John Briggs's introduction of the Proposition 6 ballot initiative, which sought to ban gay teachers and anyone supporting gay rights from working in California schools, Milk spent much of the summer and fall of 1978 campaigning against the initiative. His campaign managed to stop the proposition and subsequently, although after his death, introduced an initiative to protect LGBTQ+ people from discrimination in any employment.
Although he spent less than a year in office, Milk's brief time in the public eye marked an important stepping stone in the battle for gay rights.
Alan Turing
Do you know who you should thank for the computer you use every day? Alan Turing!
Considered one of the most influential British figures of the 20th century, Alan Turing invented a machine that predates the modern computer and was the first scientist to ever talk about and study Artificial Intelligence. During WWII, he played an important role in breaking the Enigma code used by Germany for radio communications.
In 1952, Turing was arrested for a "homosexual act", then a crime, and was sentenced to 12 months of hormone "therapy". He was later found dead as a result of cyanide poisoning – his death was ruled a suicide. Turing was posthumously pardoned for his conviction and legislation informally known as "Turing's law" extended the pardon to all gay men convicted under such historical legislation.
Today Alan Turing is the face of the £50 note & recognized as a national hero. In 2014, a film starring Benedict Cumberbatch was released based on his life story.
Judith Butler
Judith Butler is an American philosopher, teacher and gender theorist whose work has influenced political philosophy, ethics, and the fields of third-wave feminism, queer theory, and literary theory.
Their work is often studied and debated in film studies courses emphasizing gender studies and performativity in discourse. Their performative theory of gender and sex, as articulated in their work, greatly influenced the development of cultural theory, gender studies, and some schools of philosophical feminism in the late 20th and early 21st centuries.
Today, Butler continues to influence many great minds and the studies of feminism and queer theory.
Michel Foucault
Michel Foucault was one of the most influential and controversial scholars of the post-World War II period. The first volume of his book series "The History of Sexuality" became foundational for LGBTQ+ studies and queer theory. He has had a strong influence, not only in philosophy but also in a wide range of humanistic and social scientific disciplines.
Teaching at multiple universities, Foucault participated in many protests in defence of human rights, freedom of speech and the control of the government of universities.
Today, Foucault is recognized as one of the most important philosophers and political activists of the 20th century and has left an incalculable legacy.
Edward Carpenter
Edward Carpenter was a pioneer of LGBTQ+ rights, poet, lecturer and philosopher. One of the founders of the Labour movement, he worked as a lecturer for a great part of his life; teaching in significant universities and even invited to become a tutor to King George V. He lectured in astronomy, the lives of ancient Greek women and music.
In a time when "male homosexual acts" were illegal, Carpenter lived openly with his partner George Merrill. Their home, known as the Millthorpe house, became a refuge for those challenging the culture of Victorian society.
He advocated for LGBTQ+, women's and animal rights – all of which were radical ideas at the time. In 1906 he wrote "The Intermediate Sex", his most historic book, arguing that, instead of being shameful or unnatural, LGBTQ+ relationships were a positive feature.
Carpenter's defence of same-sex love later informed the new wave of lesbian and gay activists of the 1970s Gay Liberation Movement. Not only he is an important figure for the LGBTQ+ movement but in England's history. Even after his death, he continued to influence historical figures in many parts of our society.
Sue Sanders
Sue Sanders is one of the people responsible for the creation of this series, so just in case you don't know who she is…
Sue is Chair of the charity Schools OUT UK. LGBTQ+ History Month was co-founded by her and Paul Patrick. She has led many projects with the intention of educating people about LGBTQ+ issues and rights.
For over 40 years she has been a teacher, tutor and lecturer on women's studies and on combating homophobia in schools, universities and other organisations, both in the UK and Australia.
We can attribute to her much of the achievements of the LGBTQ+ movement and the great progress in free education that has happened in the UK in the past decades. Sanders has been awarded numerous times for her work, but we would like to thank her once more for what she has done for the LGBTQ+ movement the education sector!