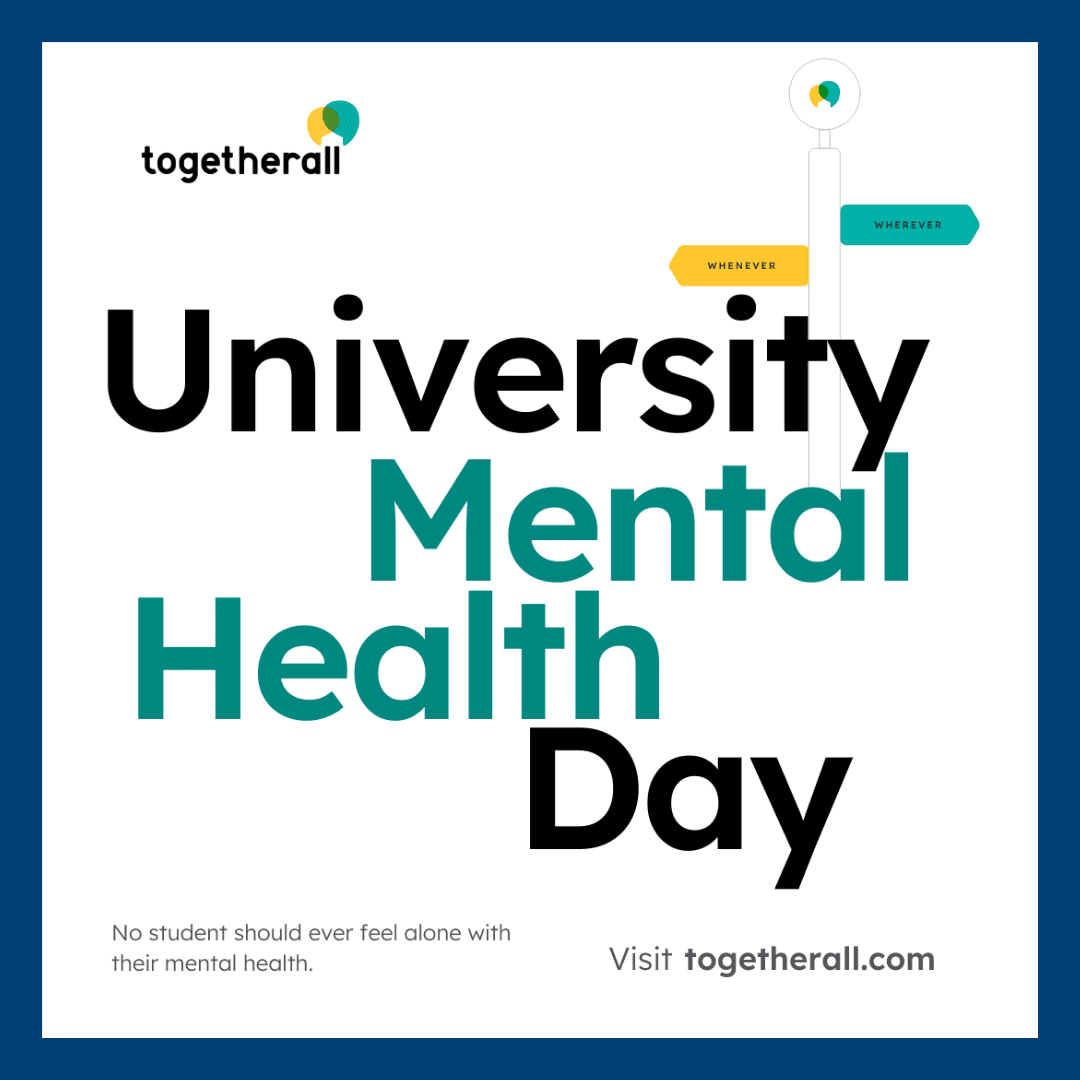 University Mental Health Day
Posted on 03/03/22
These last two years have been tough for everyone. Students and teachers have been particularly affected by disruption to their learning and teaching. Just when we thought things were returning to some form of 'normality', current world events are now affecting many of us again.
Thursday, March 3rd, is University Mental Health Day in the UK.

_
This year, DGHE is encouraging students and staff to think about quick, simple things they can do either by themselves or with friends and family to help relieve stress and get some better sleep:
Mindfulness is an activity you can do pretty much anywhere, anytime, even in a public place – literally just a few minutes while you're walking from home to the station in the morning or a few minutes before you go to bed. It's something all the family can do, individually or together.
Online courses and many free mindfulness meditations are available on the college's HealthAware App.
Why not try Beditation? If you have Netflix, you can get a free trial for Headspace – Unwind your mind, sleep, relax and meditate. They also have episodes that further explain what mindfulness is and how to start practising!
Next week, Wednesday, 9th March, AWS will be leading a 15-minute Mindfulness session at our college during the International Women's Day Event.
_
Art can really improve your mental health too, and in many ways is just a different form of Mindfulness.
You don't have to be an artist! Drawing stick figures, doodling, and colouring-in are all simple activities that can be done anywhere, anytime and can really help.
Here are some links to free resources you can use: Doodling – the benefits of doodling (and what it is!) – helps you focus and calms you – what's not to like!