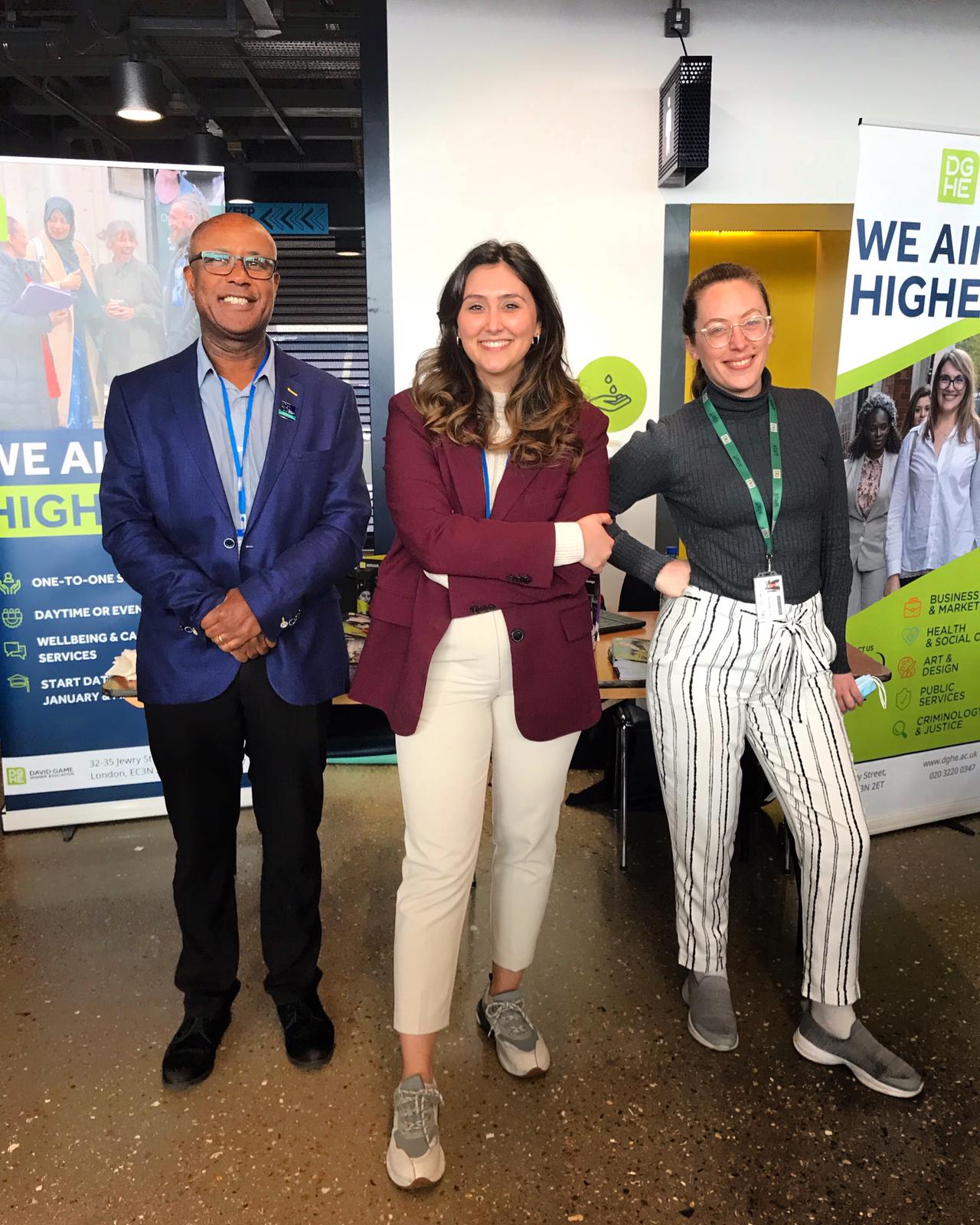 DGHE Attends University Search Fair 2022
Posted on 10/03/22
Last week, we got the chance to be present at one of the biggest University Fairs in the UK: University Search!
We had a great experience talking with prospective students and left with stories to tell…
After endless months of webinars, online sessions and virtual Open Days, it was fantastic to be face-to-face with eager students, ready to start their Higher Education path. We knew they would come full of questions, so we called Hasan, from admissions and the whole Marketing team for a little help. For a student perspective, we invited Elisse, from the School of Social Sciences and Health – thanks for being so helpful Elisse! Our guests were super happy to speak with you.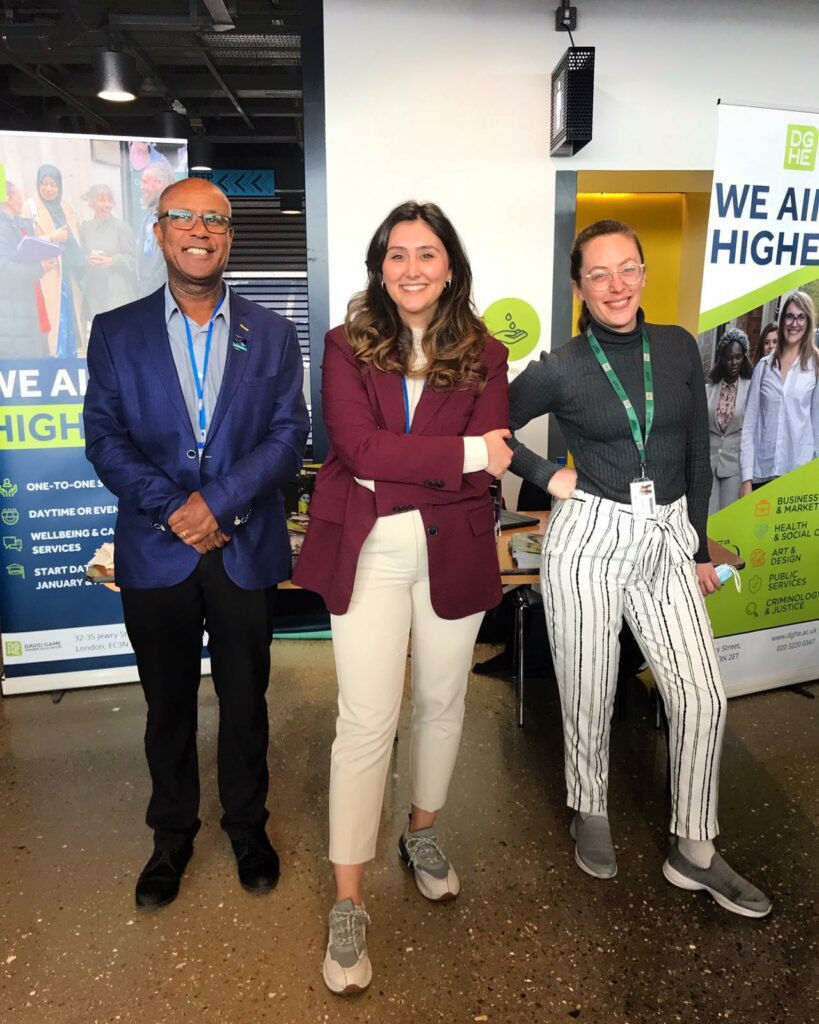 This edition of the fair had more than 8,000 students and counted with nine presenters who spoke about all the steps and challenges of applying & taking a Higher Education course. One of them was our very own Roger Martin – the DGHE Careers Adviser – who gave an informative presentation about the importance of starting to think about your career from day one.
Roger offered students great tips on how to plan your career, the importance of networking and how to make the right choices for you. As a student, you can get all that advice by booking a 1-2-1 session with the man himself, so follow Roger's rule number one and start planning now! OK?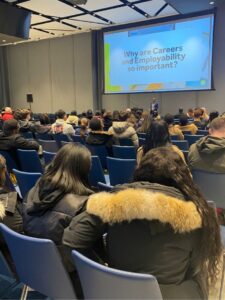 Download Roger's presentation
The University Search fair was a great day out! Not only did we get to meet our future students, but we also connected with tutors and parents who were interested in our way of delivering education – seeing our students as individuals, not just numbers.
We look forward to attending more exhibits and bringing along some of our students to help spread the word that DGHE is a great place to study.