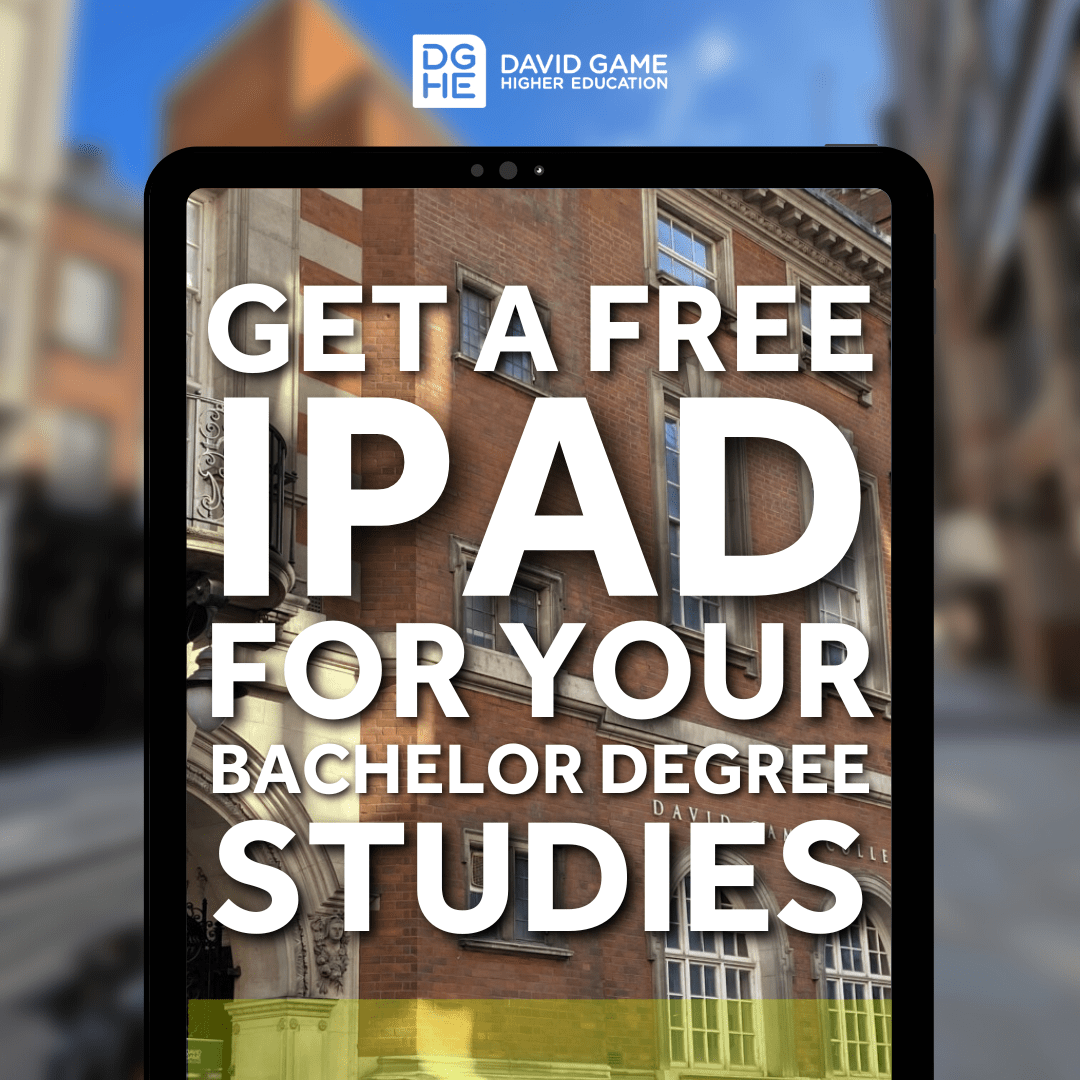 Get a FREE iPad for your studies!
Posted on 21/08/22
Get a FREE iPad for your studies! Yes – you read it right:
We give early registrations a free iPad to aid in your studies at DGHE!
At DGHE we like to support our students from the beginning of application until the very last day (and beyond as our alumni can still use our careers services), so to further support your studies, we decided to give away iPads for the first 20 students who enrol in our Degree courses before August 30th 2022. This way you will be able to make the most of our online study tools at DGHE.
To participate, all you need to do is enrol now in one of our degree courses that start in October 2022:
*These courses accept mature students without traditional qualifications who have work experience.
Head to our campaign page and submit the form to contact us – we will help you through the application process & the promotion rules.
For more information, please get in touch with admissions@dghe.ac.uk
Click here to download the full Terms & Conditions file