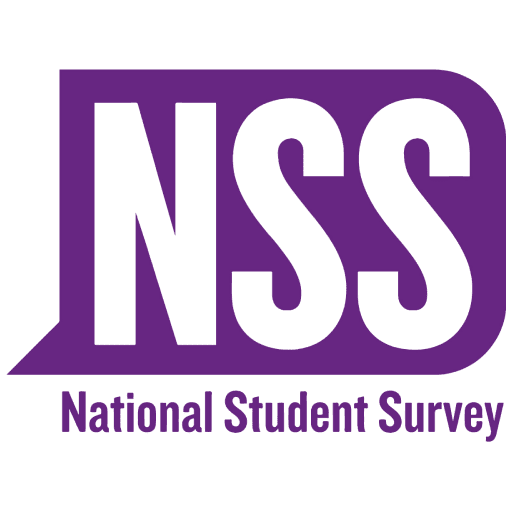 DGHE student experience & National Student Survey
Posted on 09/08/22
National Student Survey (NSS) 2022 results show a positive student experience at DGHE!
We are extremely proud of this year's NSS Results. Every year we analyse very carefully our student survey results. This helps us work towards delivering courses of the highest quality and creating an environment that ensures an amazing student experience.
Check out the areas where DGHE has been marked as significantly above the national average: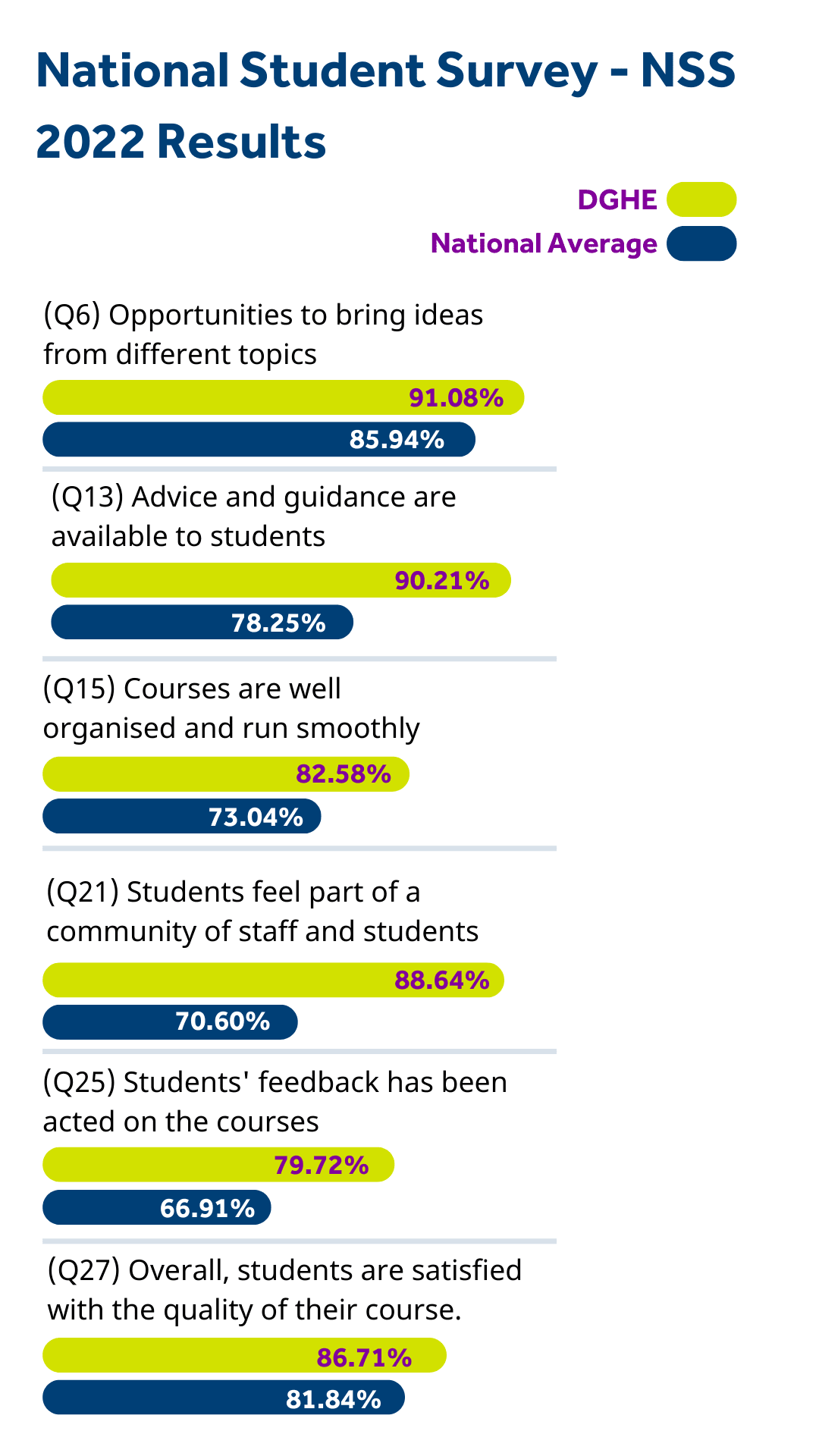 We worked very hard last year to make all our students feel supported, included and part of our community, so it's great to see that our efforts have been working at 88.6% of our students and staff feel part of a community – well above the national average of 70.6%!
What do the NSS results say about the DGHE student experience?
The National Student Survey (NSS) is an annual survey of final-year undergraduate students across the UK. The survey asks students for their honest opinions on what it was like to study at their institution, on their course. It's an important source of public information about higher education and it gives students a strong collective voice to guide the future of their course and their university/college for current and prospective students.
The NSS is commissioned by the Office for Students (OfS), on behalf of the UK funding and the regulator bodies and is conducted by an independent body, which consists of 27 questions relating to eight aspects of the student experience. To read more about the survey visit The Student Survey website.
Who benefits from the NSS results?
The student feedback from the NSS provides DGHE with a picture of what the learning experience has been like for students completing their course in that year. This feedback helps us make important decisions about the future of DGHE and our student experience. It also helps prospective students make well-informed decisions about what it is like to study at DGHE. Anyone can view NSS results at Discover Uni. So thank you so much to every DGHE student who answered the survey!
What's next?
It's time to look forward and work to achieve even higher results on the next NSS! DGHE will keep supporting all students from application to graduation day. If you want to learn more about what we offer here, take a look at our Student Services page. You can also learn more about our brand-new scholarships and the other ways we support our students financially.
Finally, if you have any feedback for us – please, let us know! You can contact us on the live chat, available in the bottom right corner of this page!
Don't believe us? Talk to one of our students on our Ambassadors Platform!