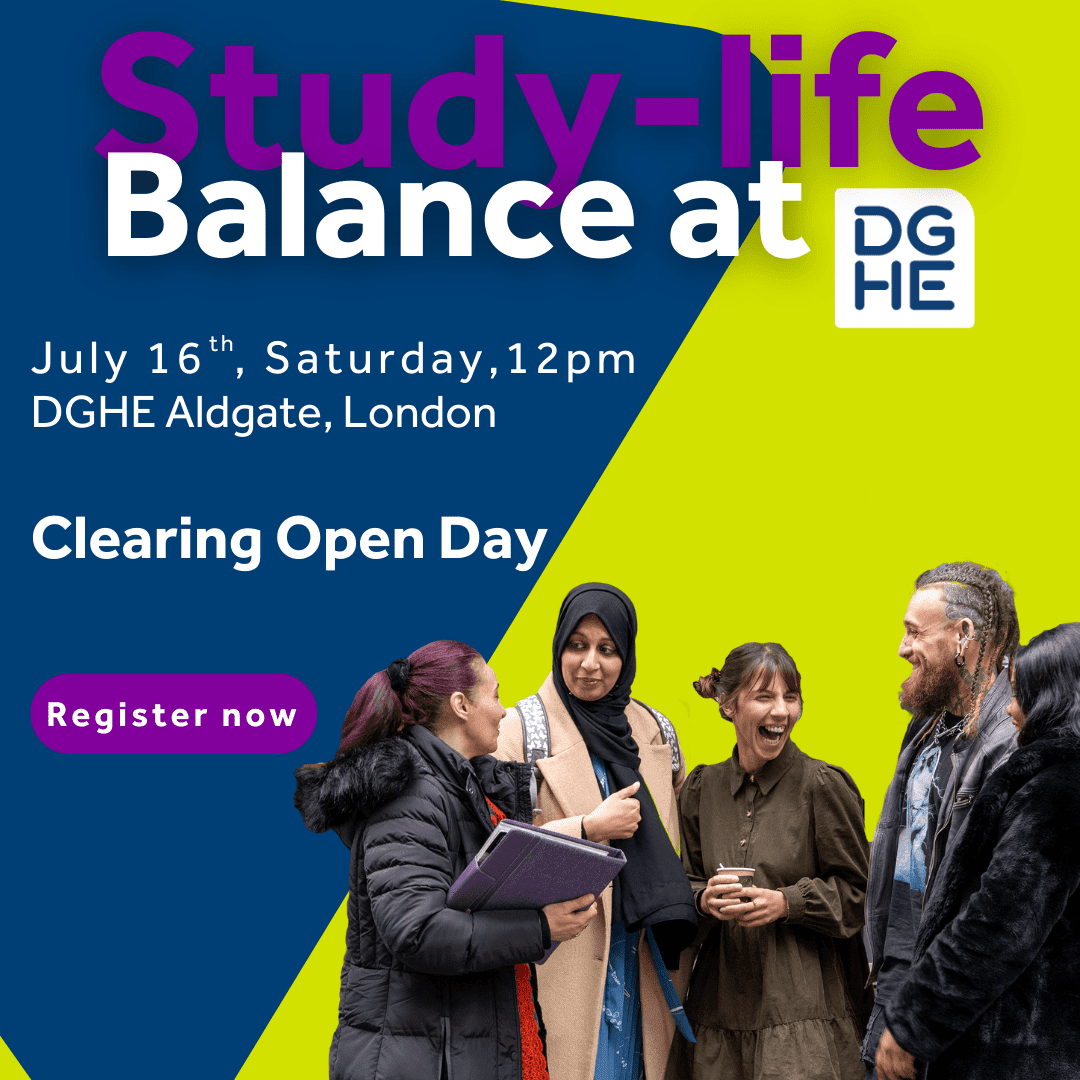 What happened during our last Open Day at DGHE?
Posted on 19/07/22
Clearing at DGHE: It's never too late to apply for DGHE!
We had a special event at DGHE last Saturday. We opened our door for our Clearing Open Day. We welcomed students face-to-face and online to talk about our degree courses starting this October.
It was a very warm day for our Aldgate campus in the City of London. We started the day enjoying cold refreshments and snacks as our Student Ambassadors welcomed everyone and chatted with them about the student life at DGHE. You can always chat with our current students through our Student's Ambassador page. Ask them your questions and find out from a student how is it to study at DGHE.
Prosperine Chibule the Programme Manager for the BSc (Hons) Health and Social Care Leadership and Management degree gave a very informative presentation sharing how this course is delivered and how it can benefit people who aspire to or already work in the health and social care sector.
Here at DGHE, we understand study-life balance and we are here to support you. Through this course, we support our students to be in the best position to bring their ideas and change the Health & Social Care sector. We prepare students to seek a management role in these areas like the NHS, care homes, local councils and Non-Profit Organisations supporting the more vulnerable people in our communities. Prosperine explained: 'we aim to create competent, resilient, self-reflective leaders.'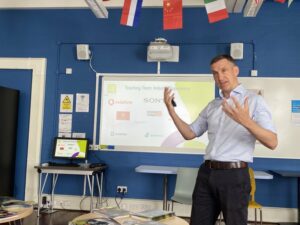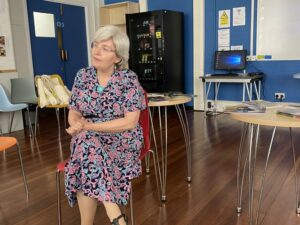 The second presentation was delivered by Steven Brown, Programme Manager for the BA (Hons) Business Management degree. Steven has worked in Supply Chain Operations and Strategy Management at a global level for almost twenty years, including roles with household names like Sony, Vodafone and Deliveroo. Like many of our lecturers at DGHE. Steven's career journey offers a unique and practical perspective to students, offering useful market insights while students explore their next career step.
All of our courses are delivered within 2 days per week, allowing you to achieve a study-life balance and have time for other commitments. And there is more: our Head of Student Experience and Wellbeing Fiona Nouri shared with us during our Open Day how DGHE can support students with learning differences, dyslexia, health conditions or any challenges in their life. She also talked about the scholarships DGHE offers to Care Leavers, Veterans and their children, people from deprived communities and refugees.
Our presentations finished with Hasan Bax from the Admissions team explaining our application process and entry requirements. It is a simple process with our Admissions team always on hand to help you. You can do it online, call us or come by and complete the application at the college. We accept students with a wide range of qualifications, and mature students who don't have the traditional qualifications may still be eligible with work experience. So get in touch with us to find out more.
The day couldn't have a better ending than our campus tour with Konstantina Diamantidi from our Marketing Team. You can always book your visit to DGHE to explore with us our facilities. There is no better way to find out if DGHE is what you are looking for than meeting us in person and letting us show you how our team can support you throughout your studies.